This year I'm joining Mel from over at
One Crafty Mama
in Handmade Christmas 2014. She's given us some homework to get done before Thursday - and part of it is to make a list of all the handmade gifts I'm going to make and give this year.
Because I'm not going to make a huge amount my list will be quite small, but I think do-able! I'm still sticking to my "I'm not making anything for anyone this year - but instead get through my project list for ME" decree - but just breaking it a tiny bit for a few people. I won't be going crazy nor will I be putting pressure on myself - if it doesn't get done, then I will just buy. I have to still balance my uni studies, family life, getting my ASD boy back on track, and my life in general. But if all goes to plan - this is the handmade list.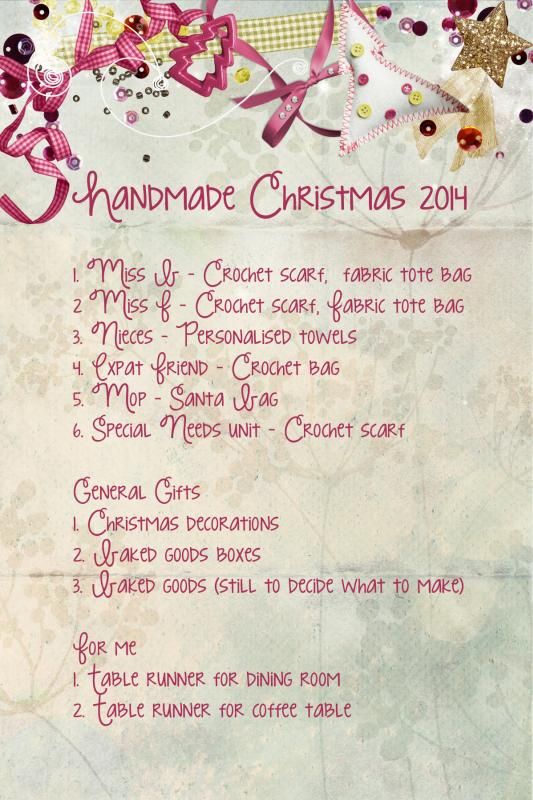 This list will be updated as time goes on.
Right, time to start getting in supplies!! What a terrible shame... shopping for crafty things...