For a while now I have been working on
Circles to Squares
blanket for my boy which I found on Pinterest. The urgency is picking up since:
It's nearly winter, and I wanted him to use it for winter.
2. I have found another blanket I want to crochet for DD for one of her Christmas presents
So while i have been watching The Block I have been plodding away at it.
I have been making these:
Then I make them into these: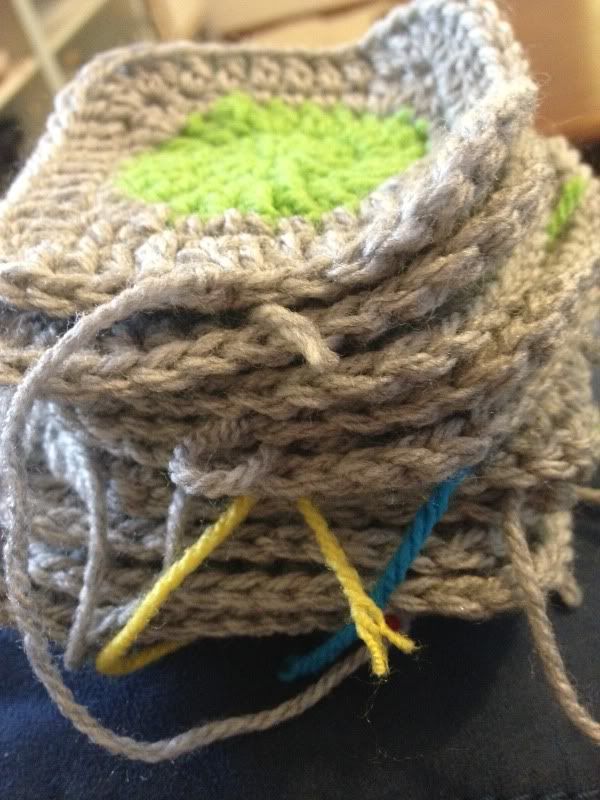 This is such a relaxing project. Barely any mental energy is required, and I can just hook away without a care in the world.