So apparently it's all my fault - according to
Madam Dove.
I drove her to it. She spoke of it. Then all of a sudden other people are into it and getting all excited about a book that is so old it could have been read by Noah in the Ark. I'm talking about Pride and Prejudice.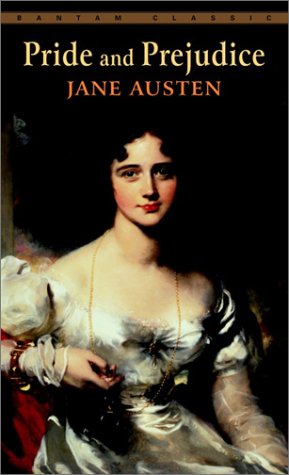 So from my innocent input,
Kylie
has issued a challenge. You can follow the links to get the full run down - but basically it is this:
Watch the Lizzie Bennet Diaries on youtube.
Read the book by Jane Austen
Watch a movie version of Pride and Prejudice
Being a huge Pride and Prejudice fan, this was a challenge I couldn't turn down!
So far I have "endured" the 6 hour saga of the BBC's 1995 Pride and Prejudice. All I have to say is this. Colin Firth IS MR DARCY.
How about you? Are you a P&P fan and fancy joining this challenge?
You have to admit, there is something alluring than reading "You must allow me to tell you how ardently I admire and love you" and "Have a little compassion on my poor nerves!"
Come on in to the P&P abyss!