Last night I began the huge task of basting my lone star quilt. This thing is HUGE! It covered my entire lounge room floor!
(Sorry about the dodge photo - it's just easier to use my phone than the SLR)
I went to my local spotlight store and found some cute backing which is in similar colouring to my quilt top, even though it's a completely different range.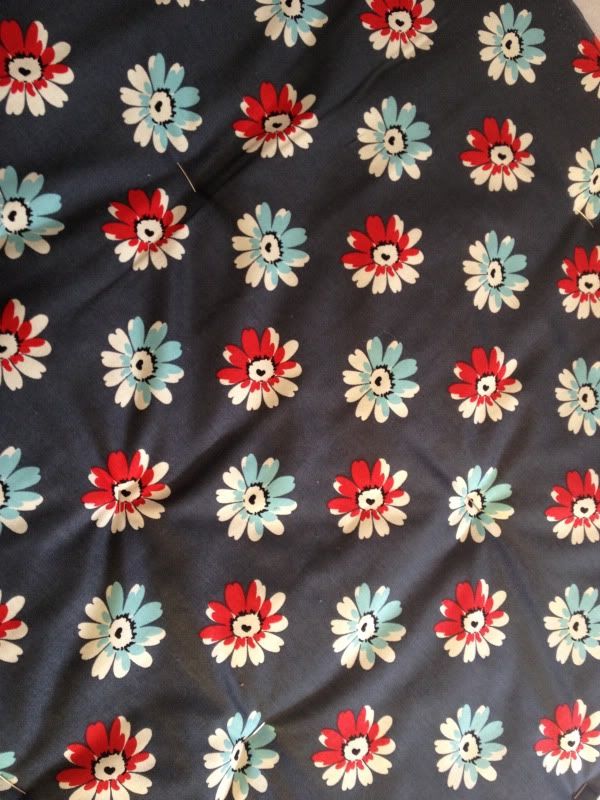 There was also 25% off wadding :) SCORE!!
It's all done! Ready for hand quilting to commence as soon as I want to start!
Today I might plug on with EJ's crochet blanket. At this rate it will be done at Christmas, not winter, like I originally planned!