Over the last 5 months or so I've been working on a top secret project. It was for my husband for Christmas.
I can now reveal the project, since Christmas is well and truly over and he has seen it!
I made the center piece from recycled denim and random pieces of fabrics.
I LOVE the back of it!!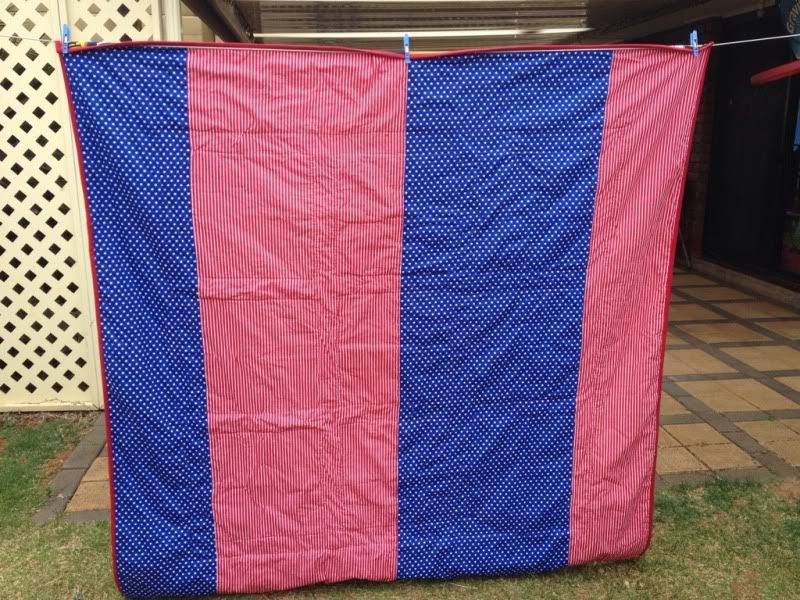 Close up of the backing material....