A few days ago
Car
- a dear friend and fellow crafter issued a challenge in our little quilting group on Facebook. We had to finish a small WIP by the end of the week.
I didn't have any small WIP's - so I started a brand new project. And here we are - Tuesday night and it's all done. :)
This mugrug is for a very dear lady who has been a huge support to me - and has done me a huge favour. So I have something for her in return. :)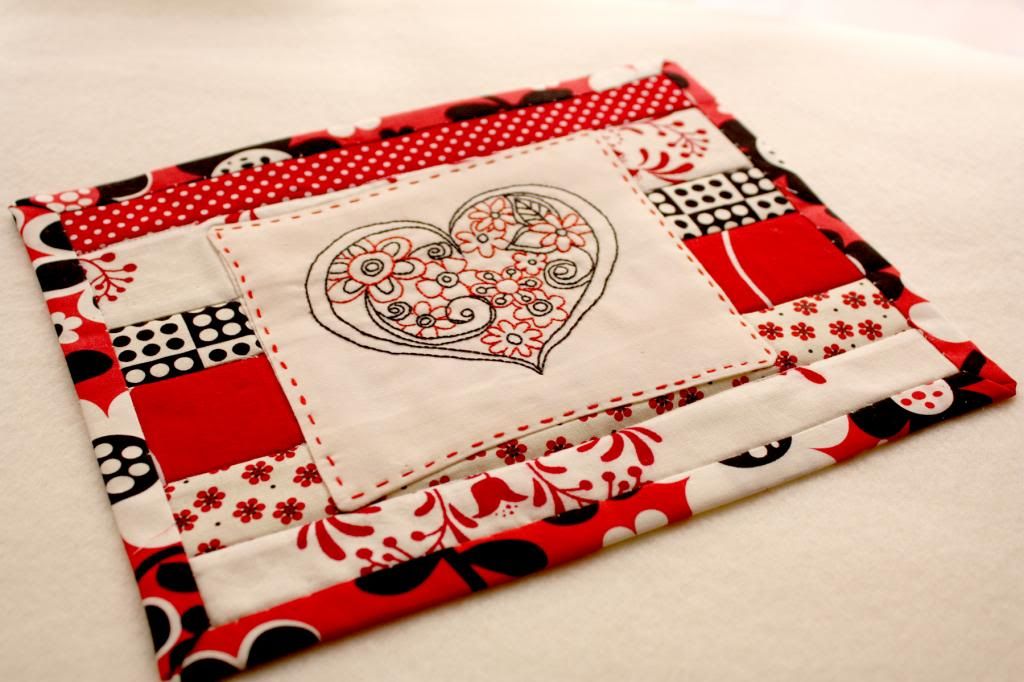 I love this mugrug!! I love the colors and the embroidery bit. I'm so happy with how it has turned out and I can't wait to give it to her.