Last week it was my eldest DD's 9th birthday, and we celebrated by having an Arty Party. I made up tote bags for each of the girls and filled them with the bits that they would need for their projects. They girls had a wonderful time, painting and glittering "create" wordart, making a washer necklace, a safety pin bracelet and a photo bookmark. I overheard comments to my DD that "This is the best party EVER!" so I assume it was a success! My DD was happy with her day and had a wonderful time.
Here is a snapshot of the day....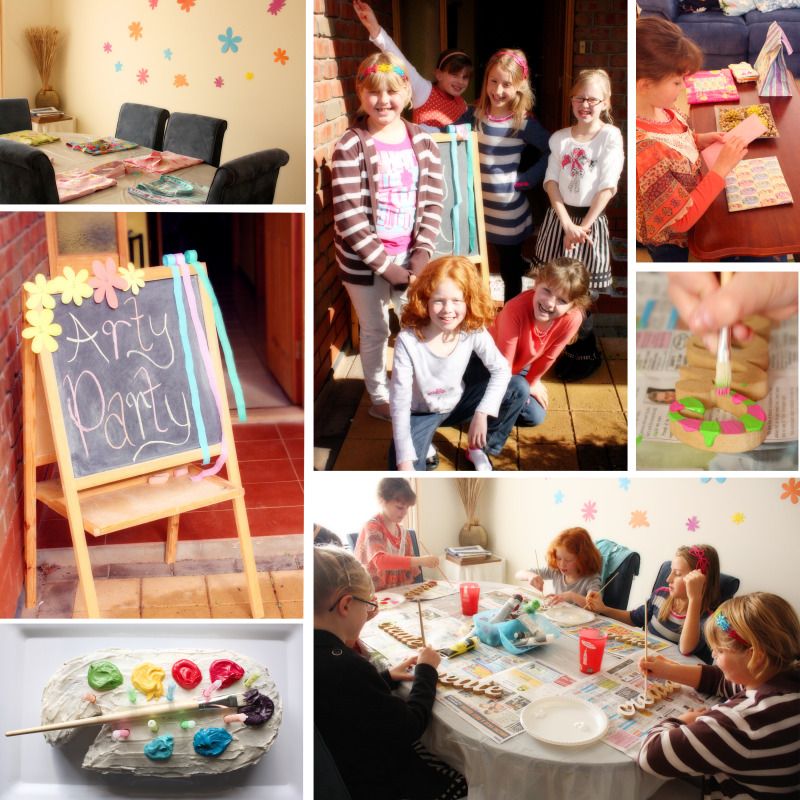 And these are the 6 tote bags I made.