This runner was made to match the one on the dining table. I love how it looks on top of the wine rack.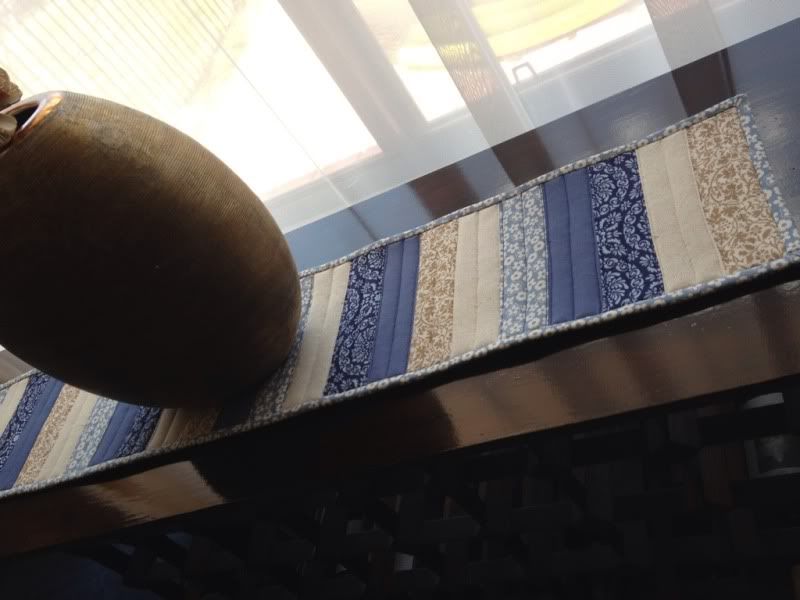 The top was made with left over fabric from the table runner, the backing was from some stash. The wadding was a few scraps of wadding I have in my bits of wadding box. Happy days!! No extra money spent!
I think I might try and attack the scraps box next. the thing is so full the lid can barely close!