Life has been unbelievably insane over here. Since my son was registered for funding for ASD, it's been on for young and old, running him around to different therapists, and trying to have some sort of life inbetween appointments. Last night I finally finished something that I was able to work on this week. It's a table runner for my sister in law's birthday.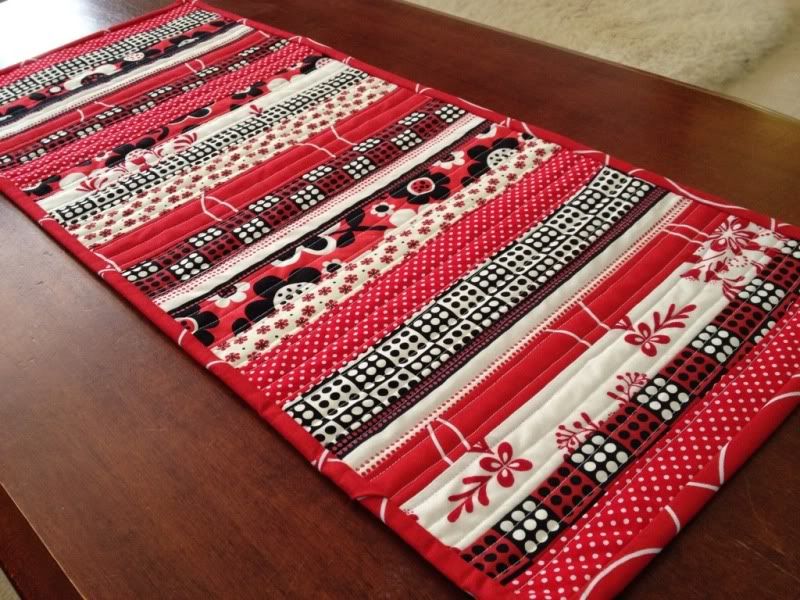 The fabric and binding came from my scrap box
The wadding was two layers of white flannel I had lying about.
I'm really happy with this product. I followed a "quilt-as-you-go" method. I think I'll be making a few more of these for presents this year. They are easy, pretty and enjoyable to make.