Last year sometime I decided to make some nice table runners for our formal dining room. So I cut up the fabric, sewed it all together, and began hand quilting the one for the dining table. I put it aside to work on other projects, and the runner ended up in one of my WIP box.
This is one of my WIP boxes.
Today I finished that table runner and it now sits proudly on my dining table.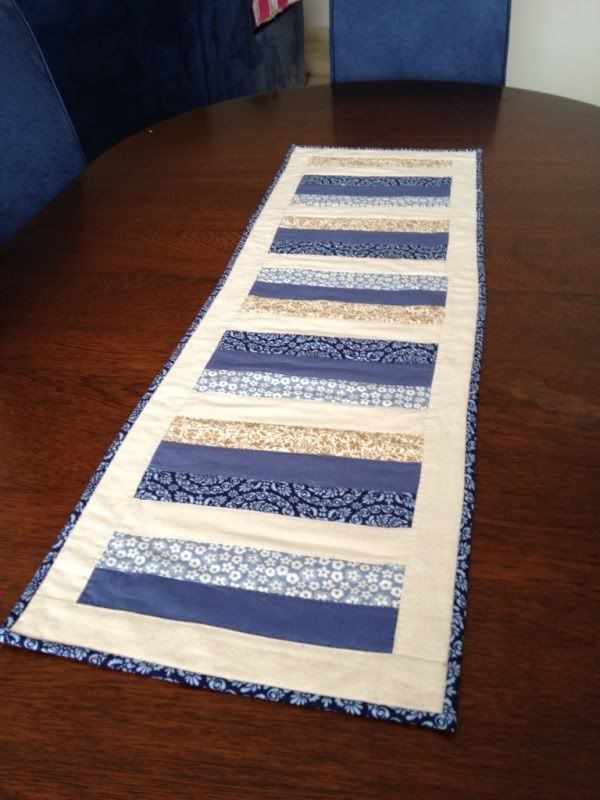 Yay for me!