Today I spent the WHOLE day Christmas shopping. Yes. The WHOLE day. So not much crafting got done today, but I did get most of EJ's quilt top done late last night... so here is a glimpse of it.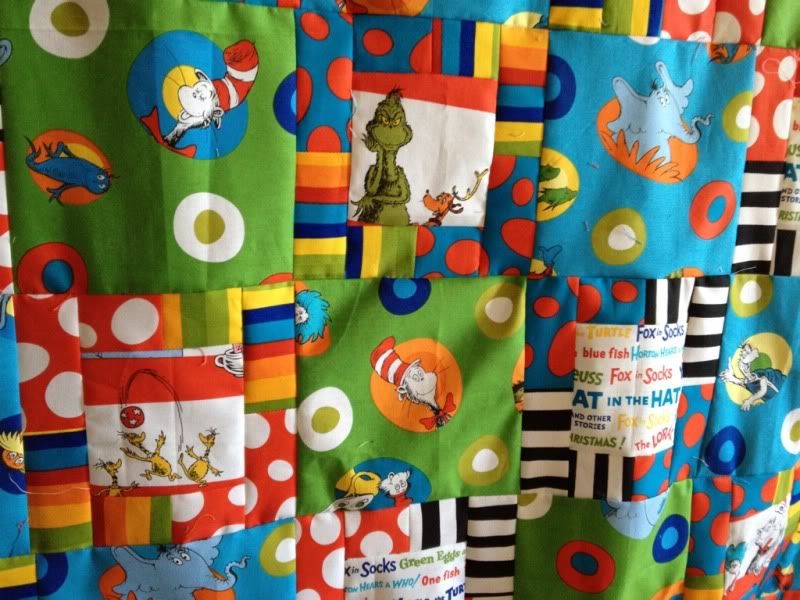 I still need to visit Spotlight and get some plain border color before I add the final Cat in a Hat border. This quilt seriously does my head in because there are so many colors and patterns - but Dr Seuss does my head in too with all his crazy words. He makes my head spin!! EJ LOVES the quilt top so far, so I'm happy.
I've also managed to get a few of the jobs marked off my Christmas list (that is on the page up above there!)
18 more sleeps!!