Pictures of a few little projects I've been working on. My big project will be finished today - and tomorrow I'll show it off. :) These are gifts for my Mum - since this is more her style than mine.
The pillowcase: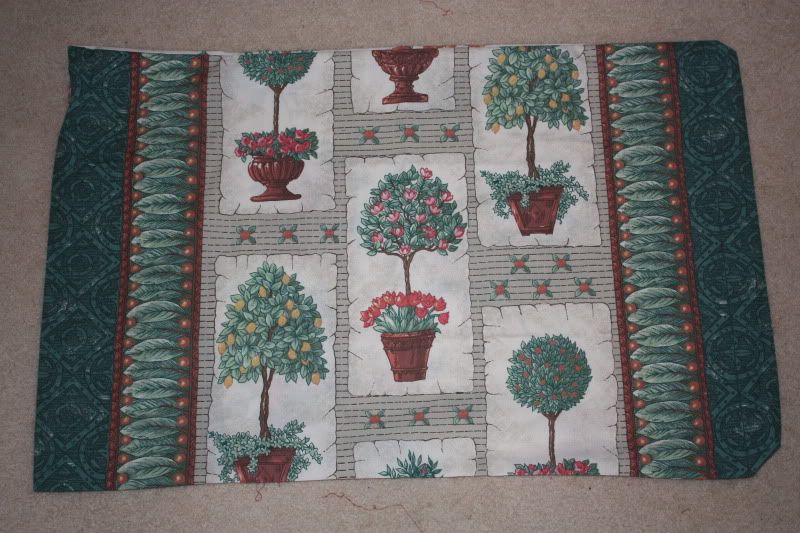 became a shopping bag: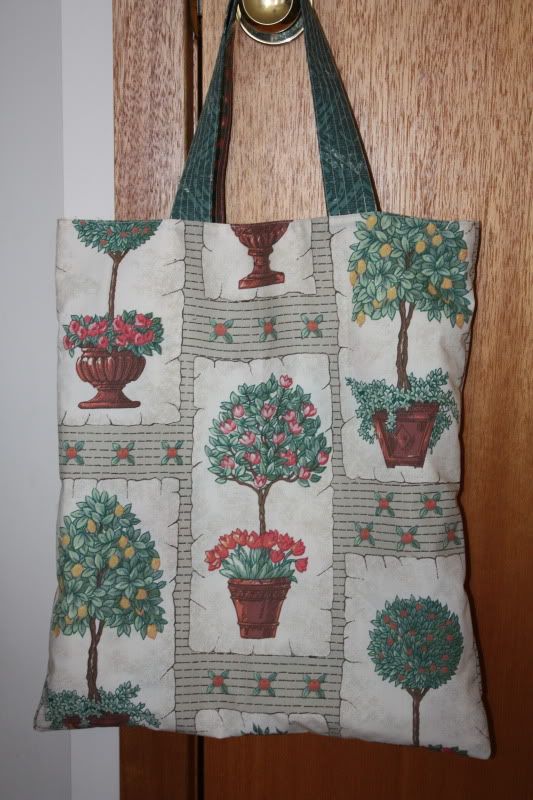 that is foldable and in it's own little bag:
The other pillowcase: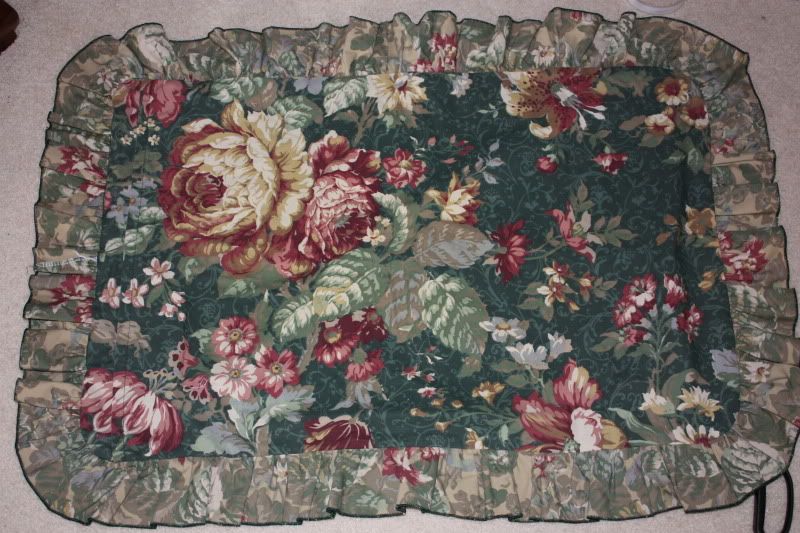 became an apron: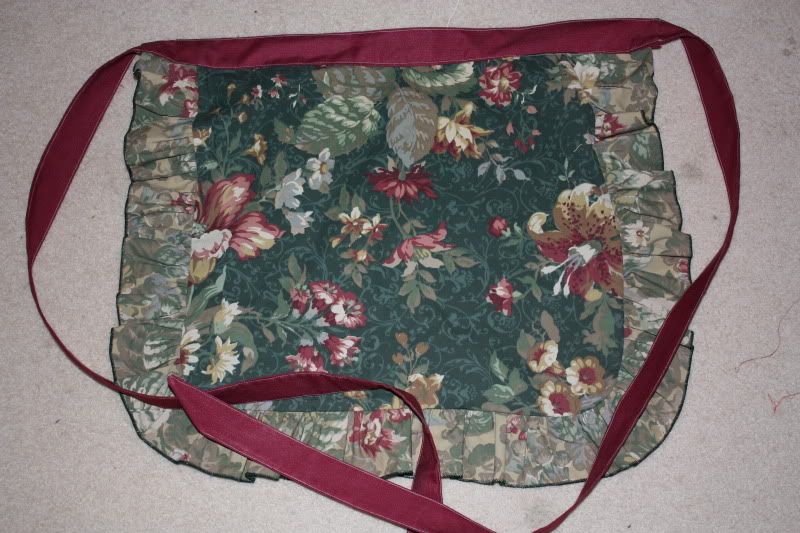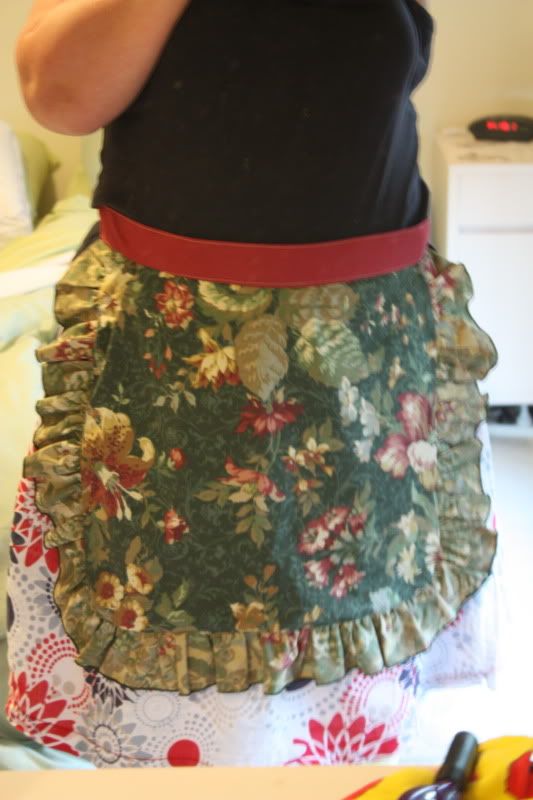 But for now, I need to move away from my craft room and do some mega cleaning and tidying of the house.