I love setting New Year Goals. I am actually really good at keeping them too!! I've been thinking about what goals I would like to achieve next year. These are the ones I will blog about.....
1. I am Pinteresting Challenge.
This year I set a goal to do 52 pins this year. I didn't make it to 52 but I did make and do some pins. I enjoyed doing that - and would like to keep doing it. So I am going to continue that challenge of actually doing the pins that I pin. I don't think I will give myself a number to achieve - but rather keep tally.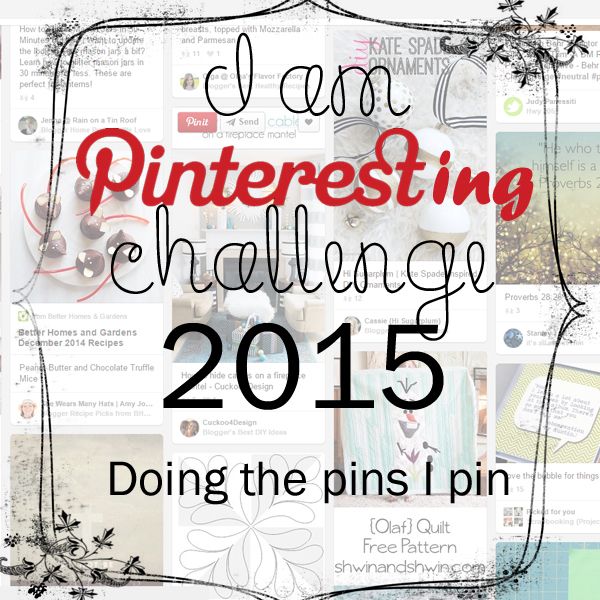 2. Reading Challenge
I already blogged about that.... but it's still a goal for 2015. *dusting off the ol' library card*
3. Stash busting Challenge
I have SO MUCH stuff. I have unfinished projects and lots of quilting fabric stash thanks to Kayscha who mailed off all her stash that she isn't using. I also have yarn stash and material for the girls clothes stash and I would like to make good use of it this year!! I only want to buy what I need - and no buying for new projects. I want to use what I have! My goal is to reduce what I have so I take up less space in the garage and in my craft room! If I can reduce my gear by half, I will be one happy Skipper.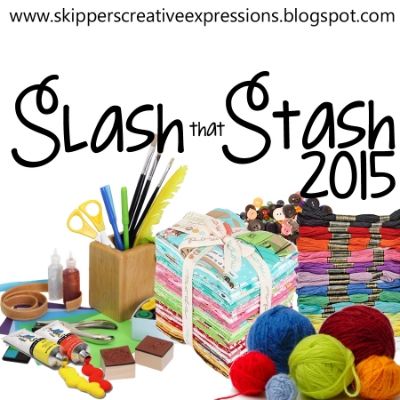 4. Participate in Car's UFO challenge
You will hear more about that in the New Year - but in a nutshell it's a challenge to get some of those UFO's finished!! I have far too many of those. This will also contribute to goal #3 which is to use up what I have.
So that's it for 2015. I'm looking forward to seeing how it all pans out. Do you set goals? What do you hope to accomplish in 2015?
P.S. If you would like to join in on any of these challenges, you are more than welcome.