Every year without fail, I make a Christmas decoration for the tree. They go to friends and family as part of their gift. This is this year's bauble: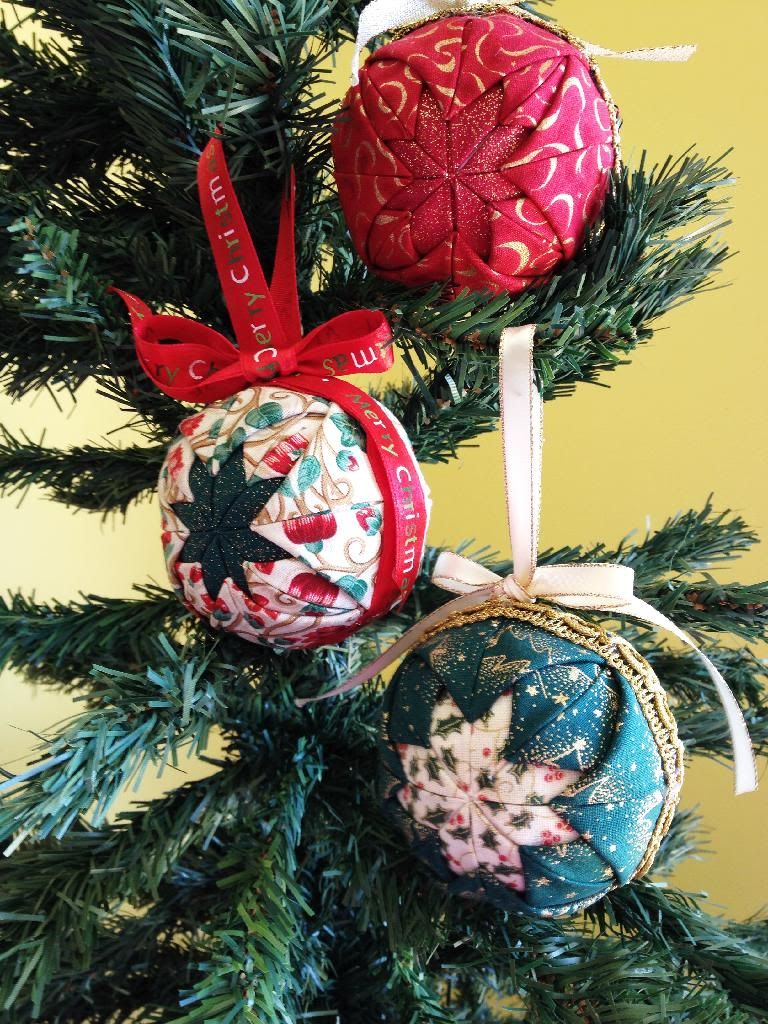 These are so easy to make - I'm not kidding!! It's basically folding fabric and pinning it into a polystyrene ball. Then hot glue some trimming around the middle to make it look a bit fancy!
Speaking of hot glue...... OH. MY. GOODNESS!! OOOOOWWWWWIIIEEEEE!!! I can tell you now that the low temp glue gun is still a few degrees cooler than the surface of the sun. Just a few. For those who don't know how glue guns work. It heats these little sticks of glue to boiling temperatures and you squeeze the trigger and it starts to ooze out onto wherever you aim. You then have to press down the general area so it stick - otherwise in a 10 seconds or so the glue hardens and it's all over red rover. If you accidently get the glue on your skin - basically it just stays there and burns and burns until it hardens enough to get the lava off you. I got an owwwwiiieee... or three
Yep. Call the waaaaaaaambulance. Skipper's got a few blisters.