I have crafting ADD. Attention Deficit Disorder. Self diagnosed of course. The only cure is to let it run it's course and give in to every whim and impulse that comes up. There is no point exercising self control in this matter - just run with it.
So lately I have been plodding away on my ripple that I am making for Mop's Christmas present.
Loving the colours!!
THEN I spy a dusky pink cotton yarn that I had and think "Ohhher I wonder what I can make with that?" So I have a quick look on Ravelry and found
THIS
pattern. And of course I had to start it right then and there. I am making it for a friends birthday.... which I decided AFTER I started it. She doesn't need to know that.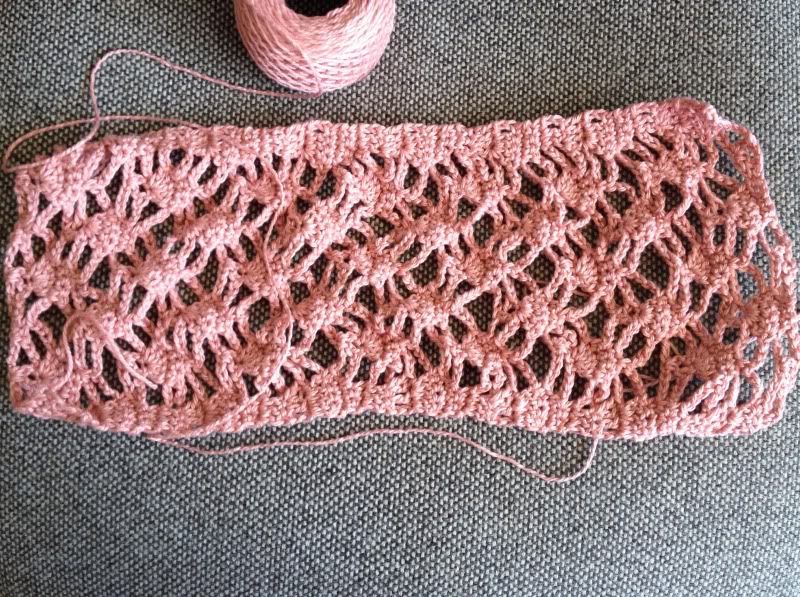 One double crochet, 2 single crochet, chain, chain, Mary had a little lamb, you put your right foot in, you put your right foot ... hey I'm cold!! So.... I pick up my long forgotten quilting..
So today my arm chair looks like a bomb has gone off - there are discarded projects laying around on the floor..... I can't start tidying it up - because I will find more things to play with and more things to create.... and... hey! What's that? What can I do with that???