Now that I have finished EJ's crocheted blanket, I grabbed my 10 year old and asked her to pick a pattern to make her a crochet blanket. She pointed to the ripple - "I want that, but in neon colours"
Loves colour like her mother!! :) So proud!
So I nipped down to Spotlight and bought some wool (on special thank you very much Mr Spotty!) and came home eager to start. Ok so Neon wasn't exactly possible but I got as bright as I could find.
As I get started
Miss Car
issued me a challenge. 4 months to get my Ripple finished. And me being who I am, can't back away from a challenge. Challenge accepted!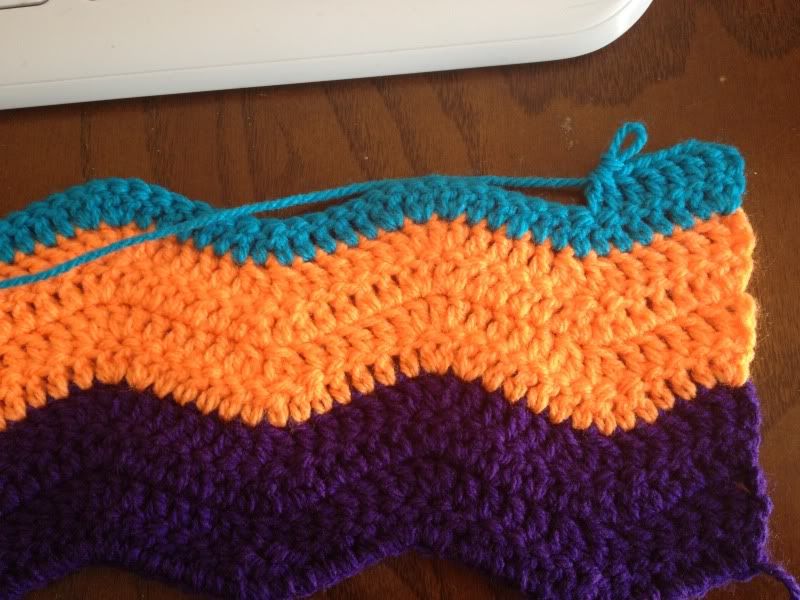 I made a start and made excellent progress.... until I noticed that my Ripple was widening! After showing Miss Car and Miss Dove, they quickly spotted some errors in my increasing and so I had to frog it.
Back to the drawing board! But I'm still in it! I still have three months and three weeks to get this done!