A little while ago I ordered some fabric bundles for a bargain price from the US - which got delivered to my bestie in NY, which then got sent on to me. :) I am particularly excited about the Moda Glamping FQ pack - which I want to make a lovely quilt or two for our caravan. :)
Without further ado, I will just let the products speak for themselves!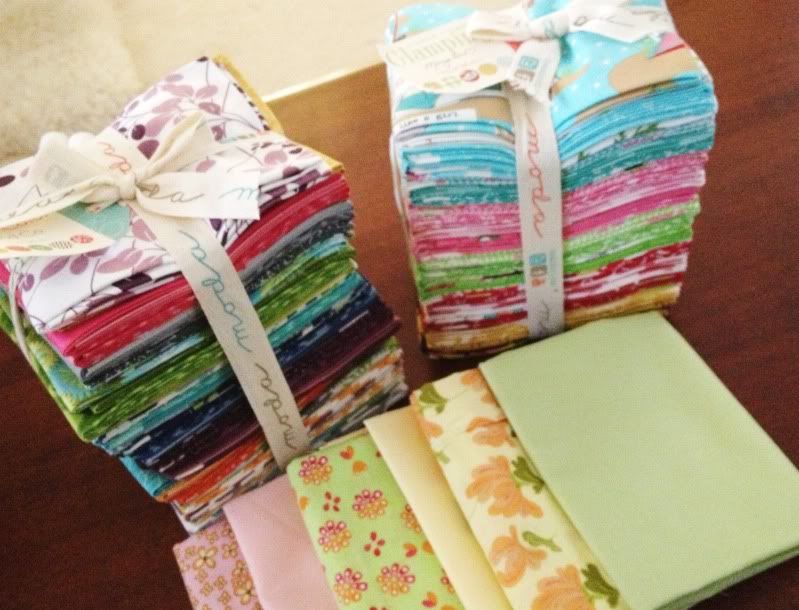 So puuuurrrrdy!?
The loose FQ's down the bottom of the pic were freebies.