I have been excitedly waiting for the Advent Blog Along for about a month now. Every year
Car
hosts this exciting event which I love to be part of!
So to launch the first day of December, what better way than to thrill the kids with something in the Advent Calender....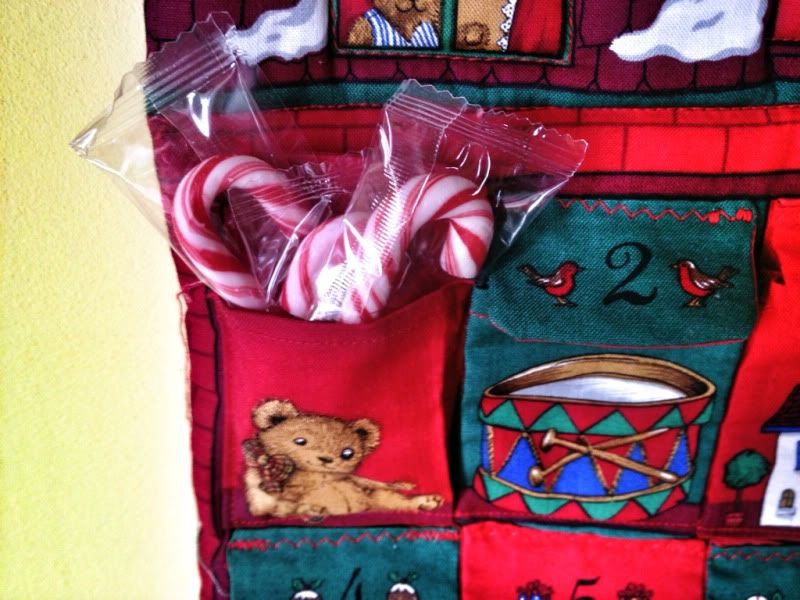 Christmas to me is all about the gift that God gave us, the gift of a redeemer, a Saviour and friend. To symbolise the gift God gave, we give gifts to others. For me, part of gift giving is gift MAKING!! My most favorite thing!
I can't reveal the full thing yet because a) the receiver may just read my blog and b) it's not finished yet.
If you want to join the Advent Blog along sign up
HERE
and join us as we blog our way to the special day that is only 23 more sleeps away!