This is the first item of clothing that I have crocheted, apart from a scarfe and beanie, but that doesn't count! It's basically
this pattern from Ravelry
but with a few changes so it would fit my big girl.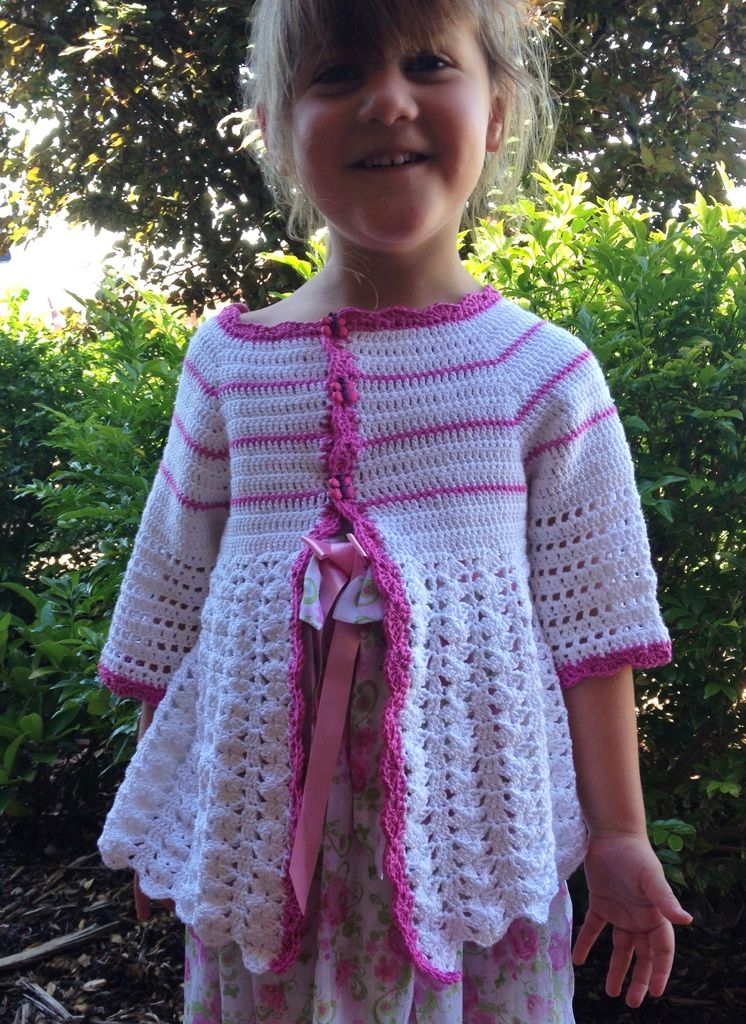 I love it! It will go really well with a lot of her summer frocks.
She loves it - and I know that because she took off with it and put it in her drawers before I could even get a photo of the finished product!! Talk about keen!!