Christmas is approaching at such a fast pace, but I'm not panicking yet!! I'm still managing to stay on top of my list, and have been working away steadily. I must say I am such a last minute person - I put it off until I can no longer put it off, and then go great guns!! I'm not like that in real life, I plan and am prepared and ready for most things, but when it comes to creative stuff - meh, Queen Procrastinator here!!
So... what did I accomplish today?
I have finished most of the needlework of the piece I have been working on for the last few days. I have run out of the DMC thread, so now have to wait until Saturday until I can get some more. The joys of having an ASD boy who HATES crowds, shops and unfamiliar places. That's ok. I can wait.
Then this evening I decided to get on with the boxes that will sit on the plates of everyone who attends my Christmas lunch. They will be filled with little goodies suited for the individual.
Here they are: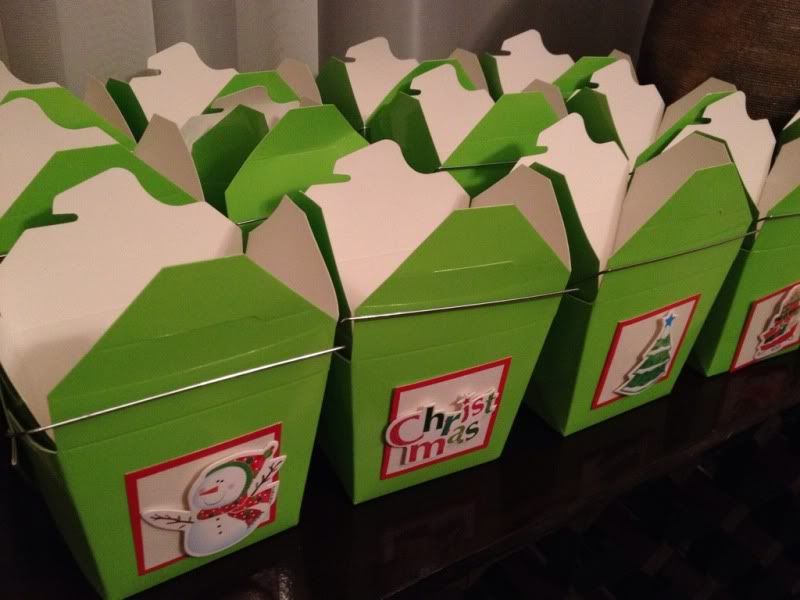 Tomorrow I am going to give my body a break from being hunched over fabric and quilts - and I'm going to finish all my Christmas baking, bar the Gingerbread House. I'm going to package it all up and have it ready to give as gifts.
I have updated my Christmas list and I'm so pleased with how it's progressing!!