Ding dong merrily on high! Today has been a very relaxing day as I've been plugging away at my Mum's Christmas present. I thought I would give the Seuss quilt a break so I can approach it with a freshness of mind and attitude. Today I've been embroidering, and embroidering some more. Housework was ignored - because hey, it will all be there tomorrow. I wanted to just work on this piece I'm doing.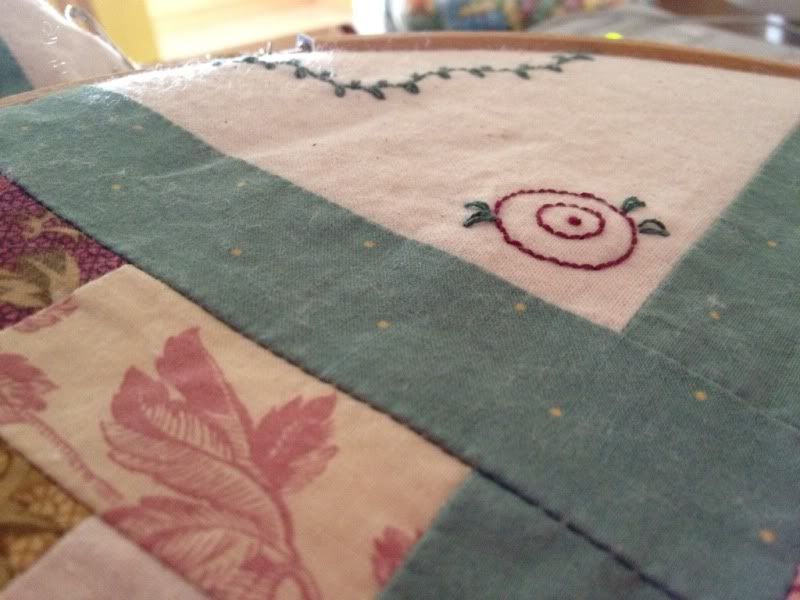 (Please excuse the dodgy photos that you have been getting lately, but it's soooooo much easier to upload photos from my iPhone, than from the SLR)
Tomorrow is the official start to school holidays, so now I want to do Christmas craft with them, like I usually do. I just have to think of something to make!!