We get our milk from a farm. It's 100% from a cow. So that means that after a day or so, there is STACKS of cream sitting on top of the bottles. DH has been removing the cream bit by bit as it rises, and today I had 500grams of cream ready to beat into butter. This is how it turned out.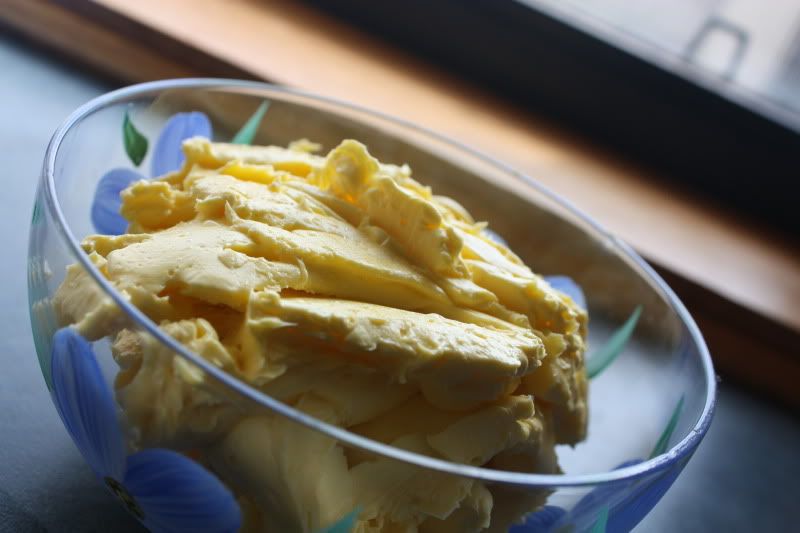 Today I also taught myself how to "cast off" or finish my knitting. This was a practice piece that I've been working on, trying to get the hang of tension and not dropping stitches. I gave it to Milly-Moo to use as a blankie for her Barbies or something. Turns out it fits really nicely on the dolls-house bed, and she is thrilled with it.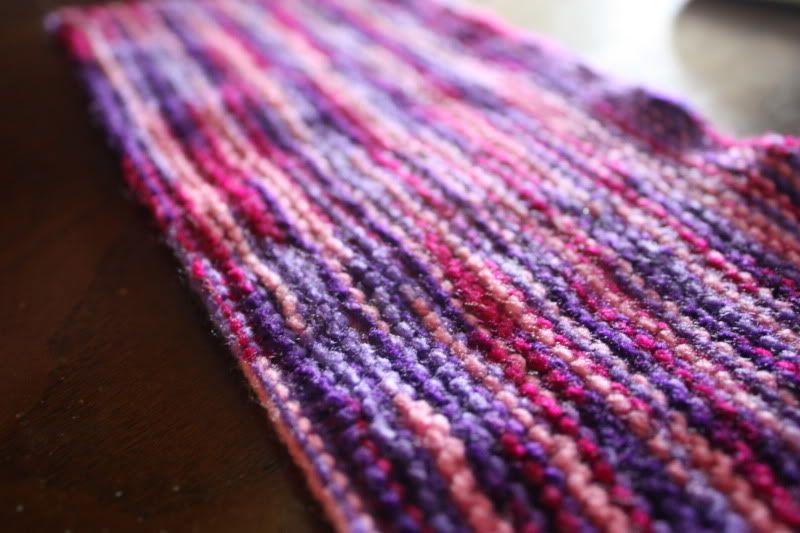 I found a pattern for EJ's beanie, but haven't started it yet, because I need to measure his noggin!!
I also worked on Milly's scarf, I reckon I have gotten another 3 inches done. It looks really good!
I did another page in Mop's baby album. This is actually one of my favourite pictures of my man and my girl. It is so lovely seeing them gazing at each other, oblivious to me!! :)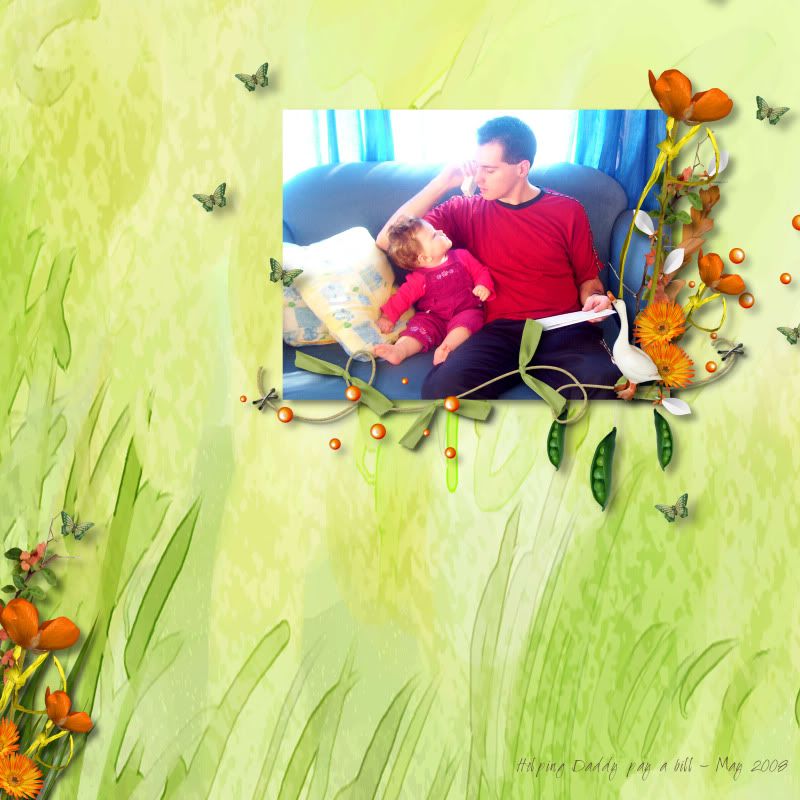 So all in all a pretty productive day!