I can't believe I finished it!! I have been working so hard and fast on this beauty so it would be under the tree come Christmas morning!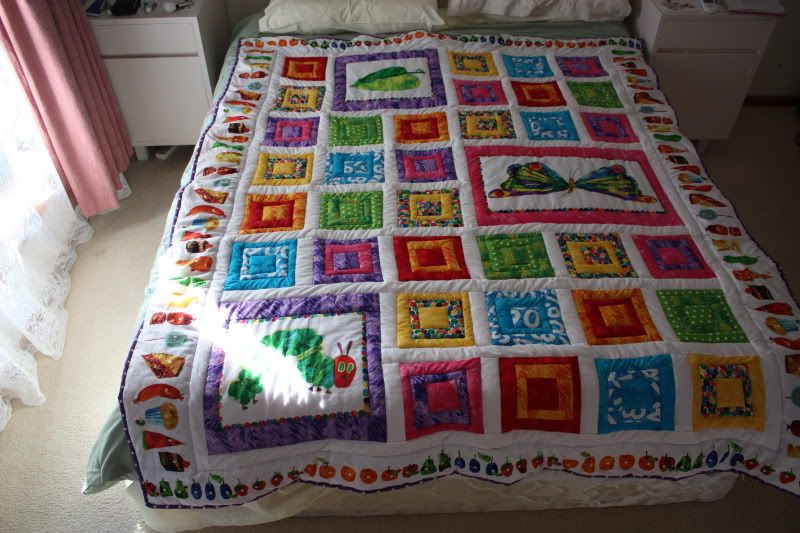 And yes, I have done quilts with VHC fabric before. My littlest, Milly, would grab the quilt and claim it as hers, and I would dissapoint her by saying "No, no it's for baby.... so and so". So I decided to actually make her one to call her own. As I fashioned the quilt, she kept grabbing at the fabric "This is for me!" she would say. Tomorrow morning, she is going to actually have a Very Hungry Caterpillar quilt all of her own.
I'm proud of this quilt. I think it looks wonderful!
And today marks the last day of the Advent Blog-Along. Thanks Car for hosting again! :)