My bestie and her family are moving to New York in 3 weeks :(. It was his birthday last month (yes I am a terrible friend, I forgot.) and I decided to make something that would tell a story about this time in his life.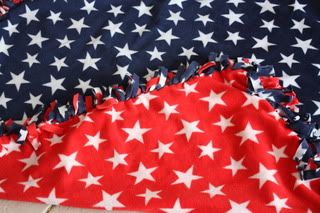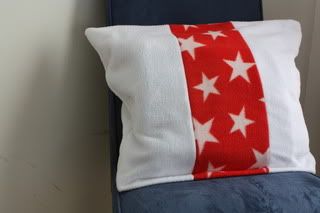 The colors and stars were deliberate - both are stars from each country's flag. The stars of the Southern cross are represented on the blue side, and the stars from the star spangled banner of the US flag.
I made a pillow case so just in case he doesn't want to snuggle under it, he can sit on it or lay on it.
Happy Birthday Yankee Doodle Zacky boy. I'm sorry it was late. My defense is that I was up to my eyeballs in assignments and research.