As on my quilting project list for this year, I am hoping to finish Mop's quilt. So for the last week or so I've been working on some of the embroidery that is on her quilt.
Here is a finished square: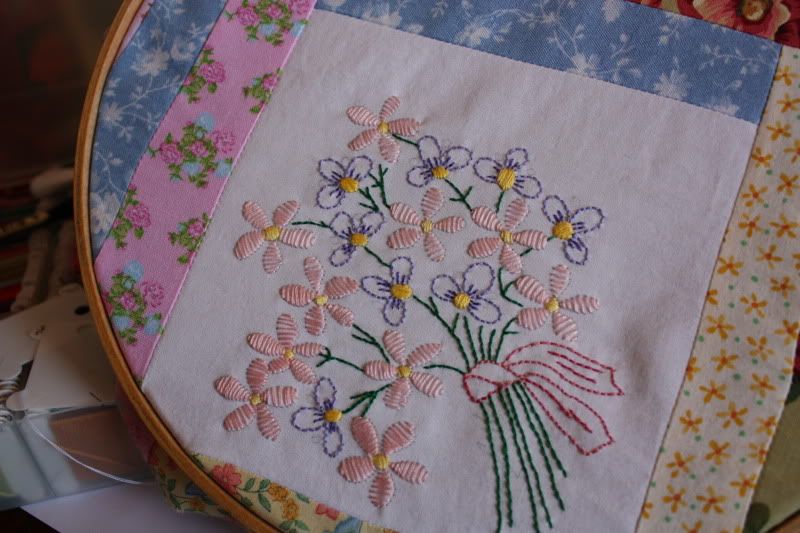 I have a few more squares to do, then I need to start appliquing on hearts and flowers. I'm hoping to have the actual quilt top finished and ready to start quilting by April. I'm going on an extended holiday and I'll be spending alot of time in the car. I usually sit and do nothing... but this time I might be able to get some quilting done! Most of this quilt will be done by hand - even hand piecing!