First project is part of a birthday present for my nephew: a cape for SUPER DAVE!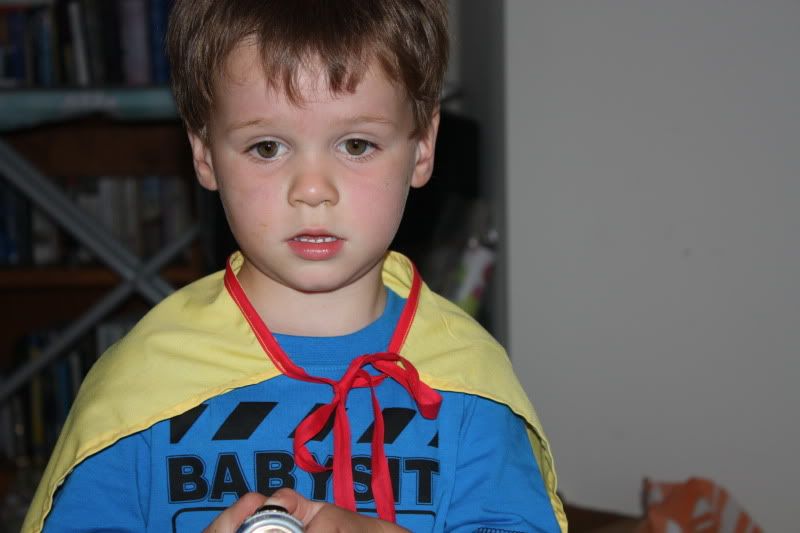 (Excuse the models snotty nose - he has rotten hayfever and it just keeps coming!!!)
The nephew is significantly shorter and smaller than my boy so he will fit the cape alot better than EJ does.
Second project is a reconstruction job.
I got given this skirt.
To me it just wasn't... wearable in public. It wasn't flattering, it was wrinkly and shaped all wrong. I never wore it. It hung in my wardrobe for 12 months. Any unworn stuff of 12 months gets the ditch. But since discovering clothing reconstruction - I decided to chuck it in the "Make something else with it" pile. Today I pulled it out. Looked at the fabric.... it looked like nightwear!! So I decided to try and make Mop a nightee with it.
Mop loves it!! I had troubles getting the neckline right - and I ended up having to recut the neckline and then that meant I lost a bit of the tops of the straps - so Mop's armpits are a tad snug. I can fix all that later... she wouldn't let me have it back... she decided that she would wear it to bed... I couldn't even trim the cotton off it!! I'll have to sneak it back tomorrow and do that!