Another top for yours truly!!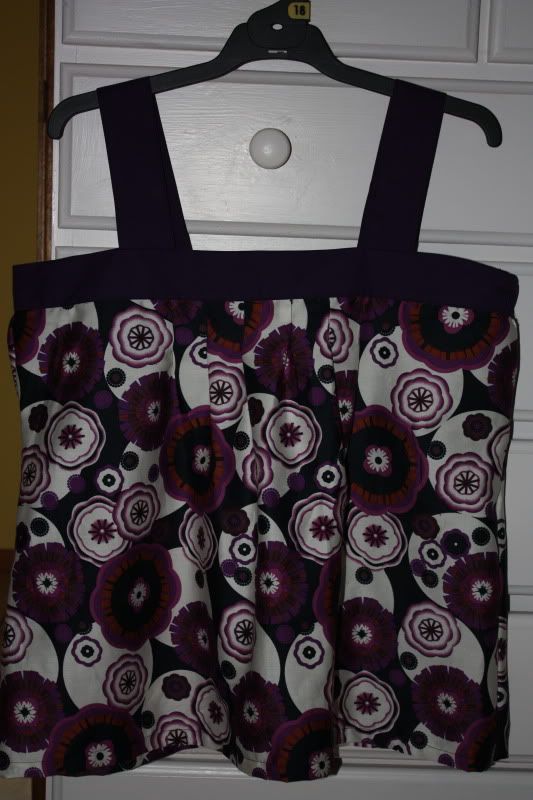 You can't really tell but the straps and neckline are a lovely purple - this tops looks and feels amazing on. :) I like making things for me. :) It makes a nice change. I've found a few tutorials of dresses I like - which I am going to base my next "Me project" on - I want a lovely yummy summer dress.
Car - thankyou so much for inviting me along on the Advent Blog Along. It was very fun! I hope this is an annual thing, because count me in for for '10! I've enjoyed crashing on people's lead up to Christmas. I've also got some cool new blogs to stalk... erm.. I mean follow.
Well, the cover has gone over my machine, which means it's not going to be used for a little while. Christmas celebrations in this house start this morning - with the stockings - then I am going to be setting up for Christmas lunch. Tonight we see the inlaws for more celebrating. Then tomorrow it's a full Christmas lunch here!! I'm off on holiday from the 26th-3rd. So all will be quiet in here. :)
To all who read my blog, and especially the Advent Blog-alongers (Skiplish) - Merry Christmas - may your days be merry and bright!!