Last week my dear man gave me an early birthday present - a brand new study Bible. For those of you who care, it's the New Living Translation - Transformation Study Bible.
I wanted to make myself a really nice Bible cover for it to go in. I searched online for tutorials and patterns for what I wanted, and I couldn't find a thing that I liked, so I had to wing it a bit. One day I may write a tutorial for this.
This is how it turned out.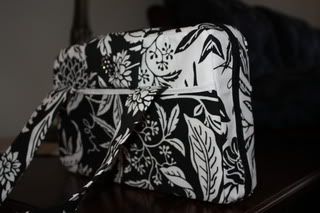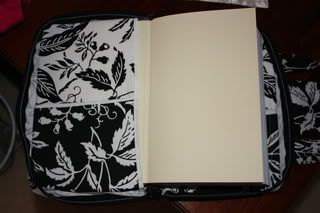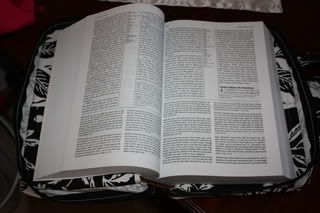 I'm really happy with it. It looks like a cute handbag when I am carrying it. It has 4 pockets, inside and out. I am going to have the most stylish Bible cover in the church! :) My Mum bought me this fabric to "make something for myself with" - I think I have enough fabric to make a really cute tote bag or something for myself. But I think I need to get xmas stuff over and done with first. Not to mention my Spring Cleaning List.
Hmm... I have one month to go.. I better get on with it!!