I have been incredibly busy so haven't had as much time to blog all the creative things I've been making.
But in a nutshell - this is what I have done lately.
- finished up shopping bags to sell
- finished up handbags to sell
- make flower brooches to sell
- designed magnets, printed them, cut them up for selling
- made scented pillows to sell.
- made pincushions to sell.
I ordered some fabric from the USA and it arrived last week.
The Very Hungry Caterpillar panel and borders, for a play mat for my best friend's baby. As you can see, my kids were so excited to see it, their fingers kept getting in the photo. :)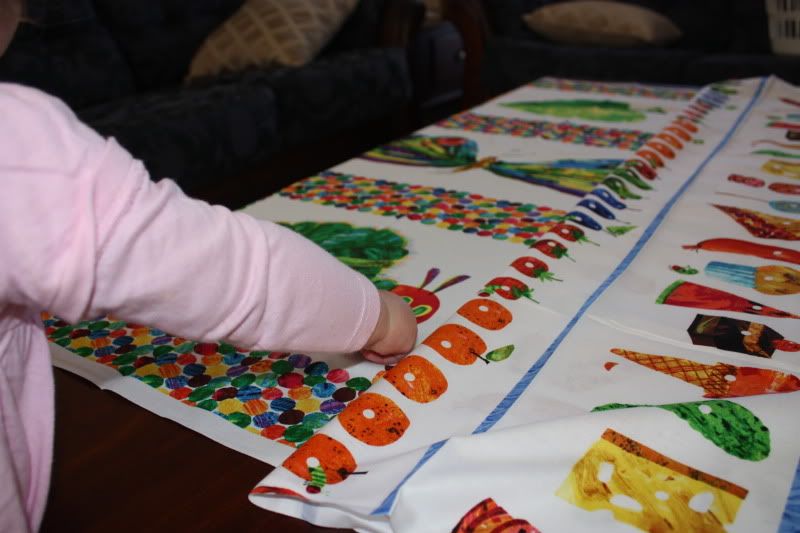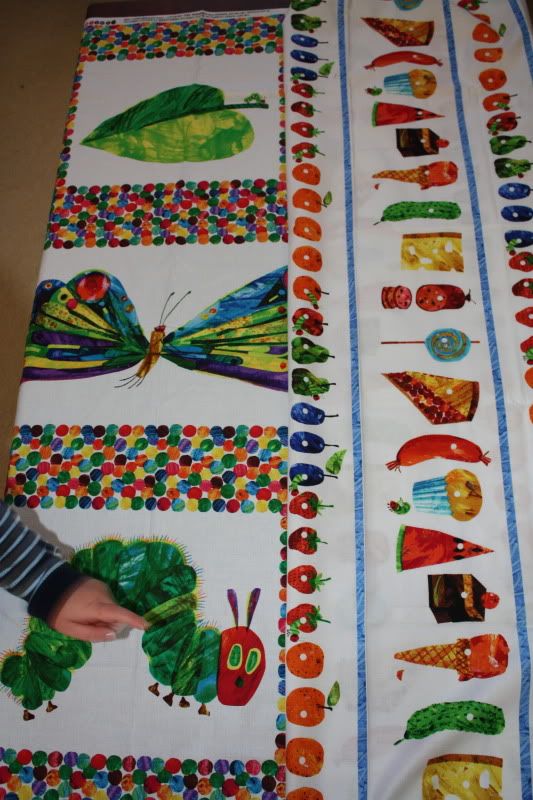 And this range is called "Sunshine Serenade" and this will be a quilt for my new niece, my brother's first baby. I start hacking into it tomorrow ready to start piecing. :) I have about 15 weeks to get these two done, so I better get cracking!!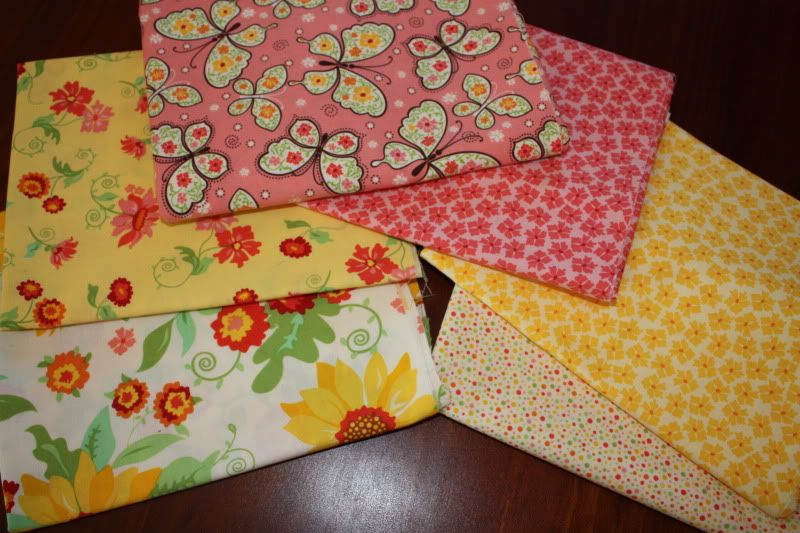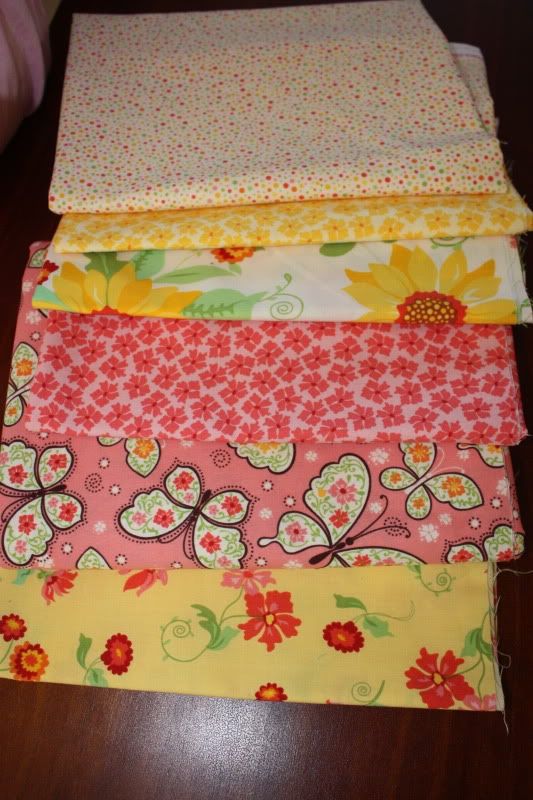 Today I had a crack at free motion quilting. I was worried it was going to be really hard, but I got the hang of it pretty quickly. I just need to relax a little in my arms to get the movement REALLY fluid, but other than that, I am confident that by the time these quilts are pieced, I will be ready to machine quilt them. :) I shall keep practicing though as I can.
I probably won't be sewing up heaps of stuff now, apart from these quilts and maintaining my stuff to sell. Uni is pretty intense this semester. I have something due every week and because I am still fairly new at this, it takes me a long time to do my assesments. I have a text book to read and a massive essay due in 10 weeks time.
Christmas creating starts next month - since I am hosting Christmas, I would like to make some lovely things to go on the table. I'll show them off as I create them. I also want to make some nice bits for my Mum for Christmas, but will see how I go for time.
And that's all I have to say about that... :)