.....I decided to make something for summer!!!
Our cheap and nasty vinyl pool/beach/swimming bag gave up and is all feral and broken. So I decided to put the fabric I bought a few weeks ago to good use and made a new one. This bag is HUGE. It will fit all our towels, sunscreen, the odd floatie and it even has a little pocket inside to store our keys and phones.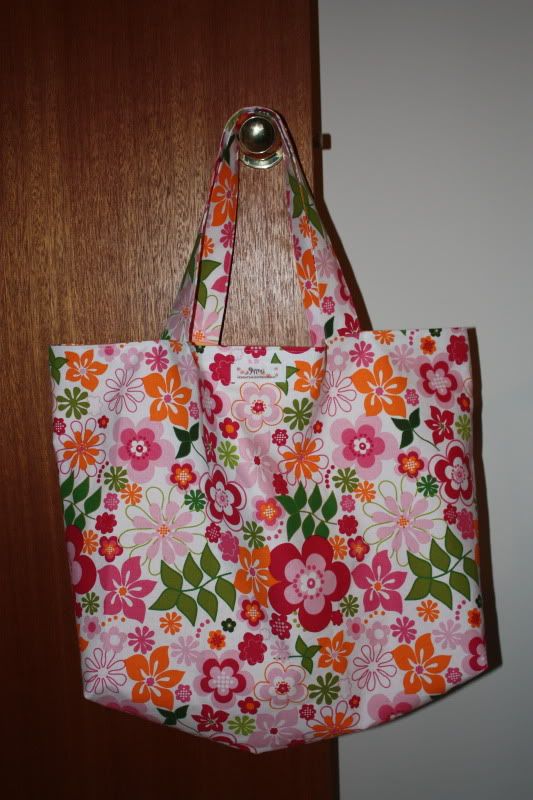 I had some fabric left over, and I liked it so much that I made myself a new tote-bag..
I've also finished the quilt top for my brother's baby - but I'll take picks of that when I've quilted it. :)