Ok for ages I have been wanting a place to store my fabric and other creative stuff. I was sick of my baby girl getting into my quilting basket and EATING my pins. :S
Then in a pre-menstural fit I made the executive decision to get rid of our formal dining room, which is barely used for dining, and it's just for show really - and I made it into a creative space.
My dear husband moved in a cuboard, shelves and a desk from the shed for storage. In the future, when we can afford to, we will Ikea the room out and paint it etc. But for now, it's mismatched and I am using shoe boxes for storage etc.... but it's all mine and I am so pleased!!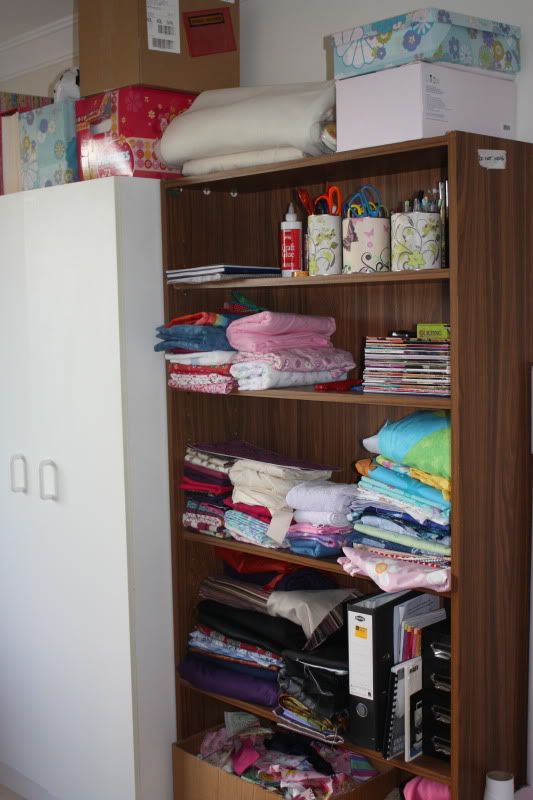 I covered some tins to store pens and scissors etc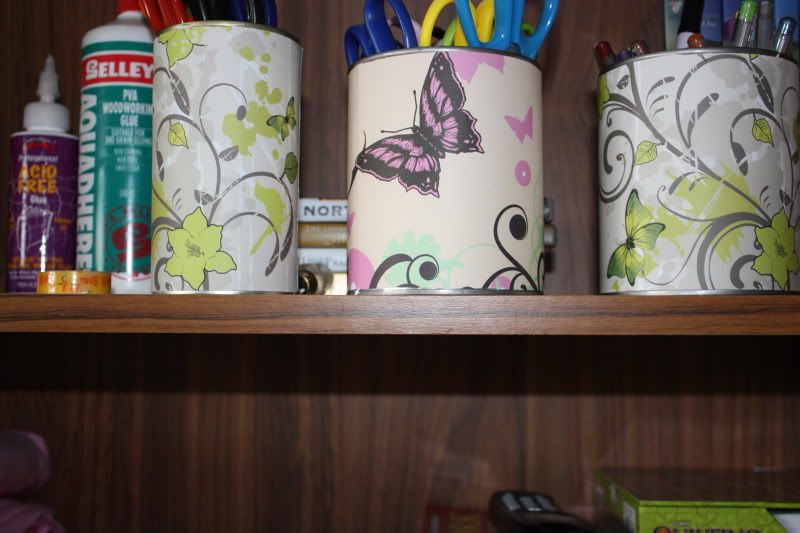 I covered this shoe box in some fabric. I plan to cover all my cardboard boxes with this fabric.
This is where I sit and sew.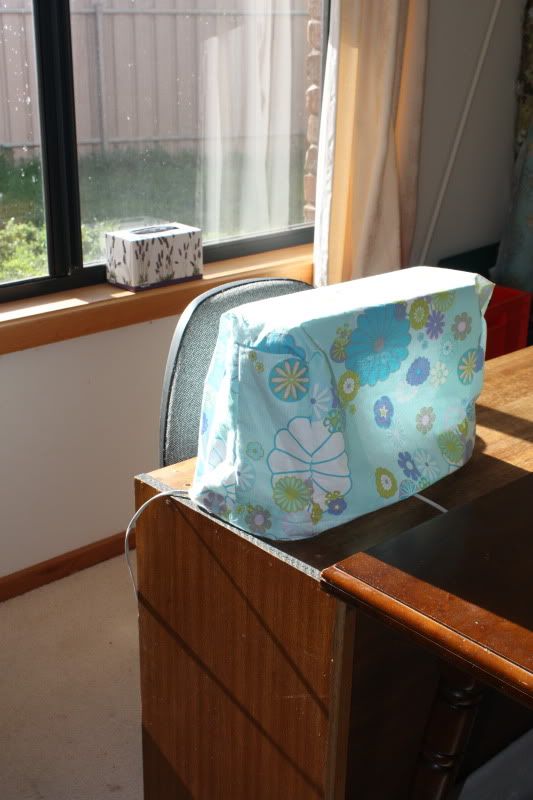 I made this sewing machine cover. I kinda winged it, thinking it would be a good experience to try and work out how to make it myself. It's not perfect but I am pleased with it.
This is just the start of my creative space. I plan to do ALOT more to this room as time goes on. It's a blank canvas. I can't wait to make this space beautiful!