I have been so busy, I haven't had time to update my latest projects!
First of all, this is my Mother's Day creation I made for my dear Mum. It's a quilted shopping bag. It's very roomy and tall so she could fit lots of bits and bobs in there. I was really happy with how it turned out, and of course she LOVED it.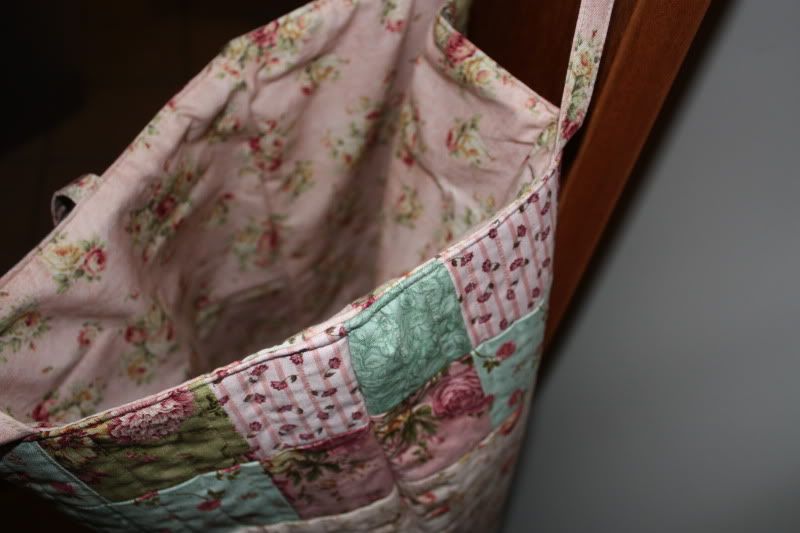 I made this card for her for Mother's Day:
I also made another pencil roll, a different pattern this time. I didn't like it as much because it doesn't lay flat, but I DID like that it took me half the time!!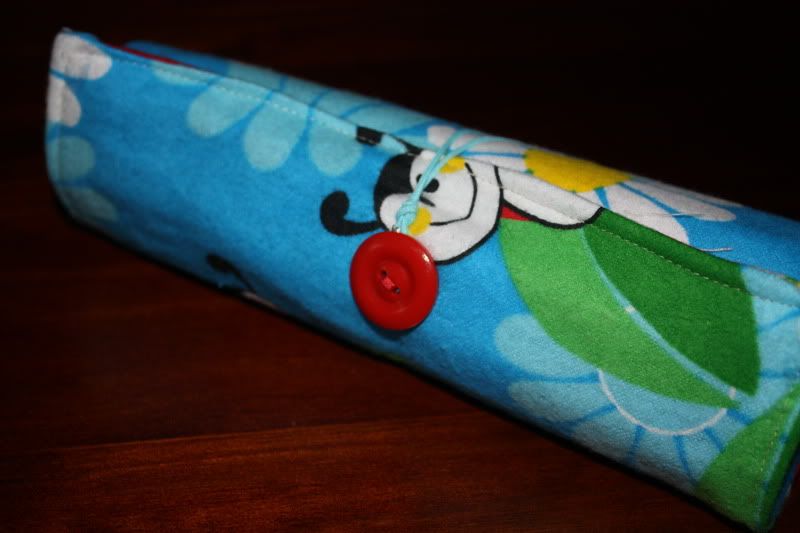 This is for a little boy. I just love the fabrics - very bright and cheeful. I am weighing up if I should make him a little tote bag to go with it. I'll see how I go this weekend. But this needs mailing off on Monday.
I also made myself a handbag, but haven't gotten around to taking photos as yet. I'll do that soon.
I'm still plodding away on the flowery raggy quilt. I need to get that done asap because that is taking up alot of space in my work area! I also want to get on with Milly's raggy quilt before the real cold sets in. I might try finish piecing this quilt over the weekend... right after my uni assignments! :)