The other day for a friend's Christmas present, I made some homemade hot chocolate in a jar. It isn't very obvious in the photo, but it looked like sand art! I tied a festive ribbon around the jar and I think it looked quite good. I mean how complicated does decorating a jar of hot chocolate have to be? LOL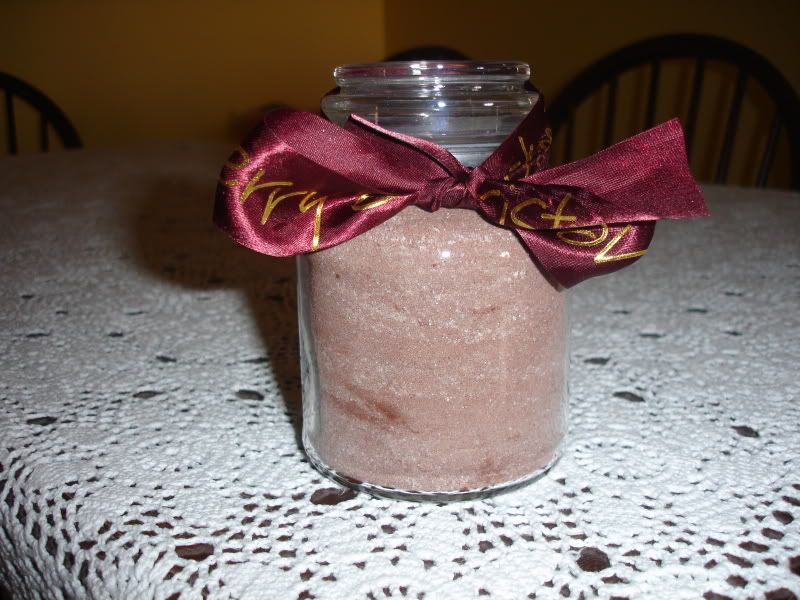 I also owned this dress that was quite nice, but didn't look that good on me. It looked like a potato sack. So on the advice of my fashion guru, I cut the bottom off and made it into a long top.
Forgive the blah appearance but this was taken after a night out.