I've decided to make everybody's Christmas presents this year. And these are parts of two of them. My niece (age 2) and nephew (almost 1) will be getting T-shirts. I am printing these up on iron on transfer paper and ironing them. These kids get so many toys and have so many toys, even though SIL chucks away alot of them. I thought at least these will get some wear, and they are personalised for the child. I designed them myself as well with some digi-scrapping pictures and papers. I can guarantee no other kid will have t-shirts like these. :)
This is De'niece's T-shirts motiffs. Her name begins with M.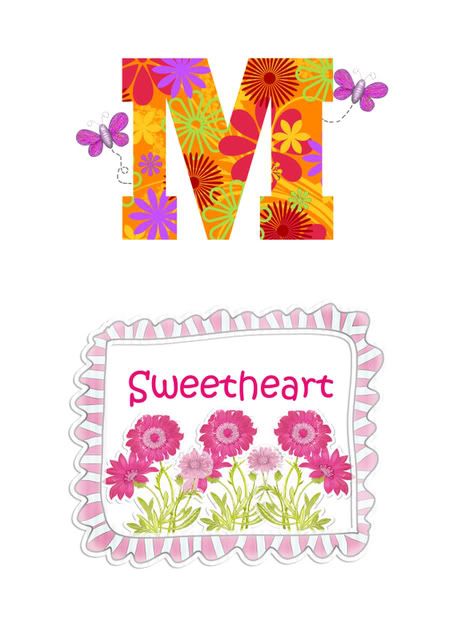 And this one is De'nephew's t-shirt motiffs. Of course his name starts with D and I really like the top one, I thought the animals look really good. The bottom one I think is more of a funny for my brother DN's Dad. :)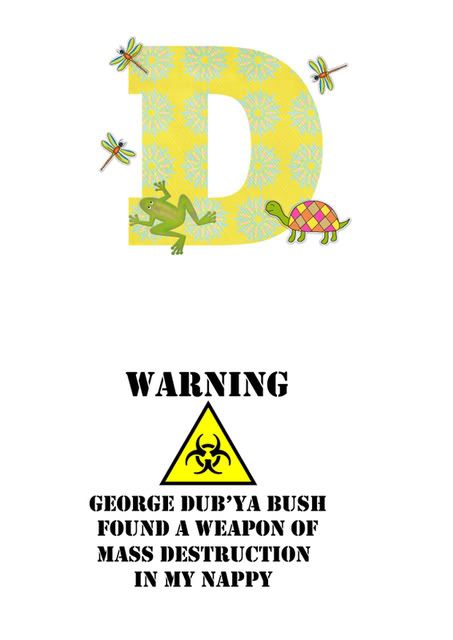 When I print them up and iron them on, I'll show you how they turned out. Fingers crossed!!
WORK IN PROGRESS
I am still plugging away on the quilted throw rug. It certainly keeps my hands busy and body warm while I am resting this bunted wrist and watching the Olympics.
I found a free pattern for a tote bag which I am going to convert to the nappy bag I planned to do. I love the colors of pink and brown and all that range, so I was thinking of going with polka dots and stripes. I'll see what Spotlight has and go from there. I hope to go on Tuesday with Mum but we will see.... depends what is happening with the $$ side of things.