... grab them and make yummy stuff!!
We went out into the yard and picked the first batch on a massive load of lemons from our tree. There are still loads more out there!! I am dreaming of lemon curd, lemon brownies, lemon and poppyseed cake. Mmmmm!!
You can see that this batch has filled up my kitchen sink!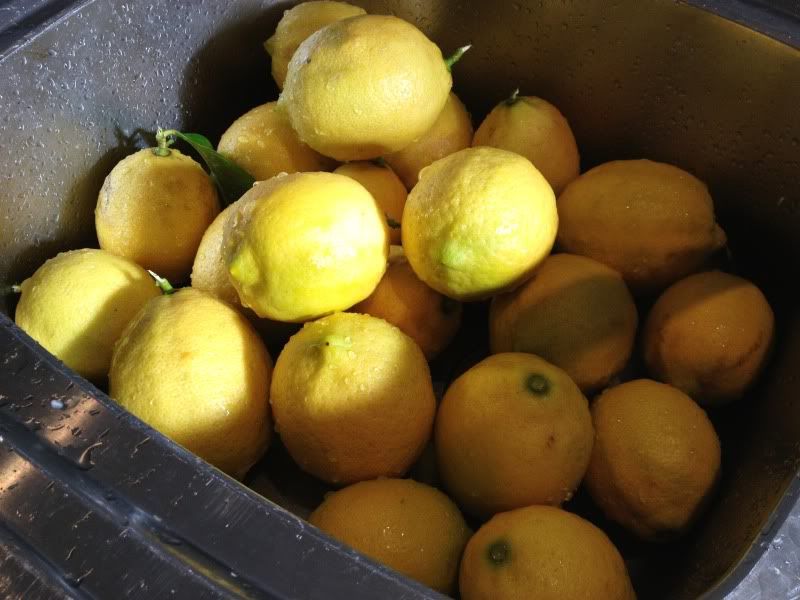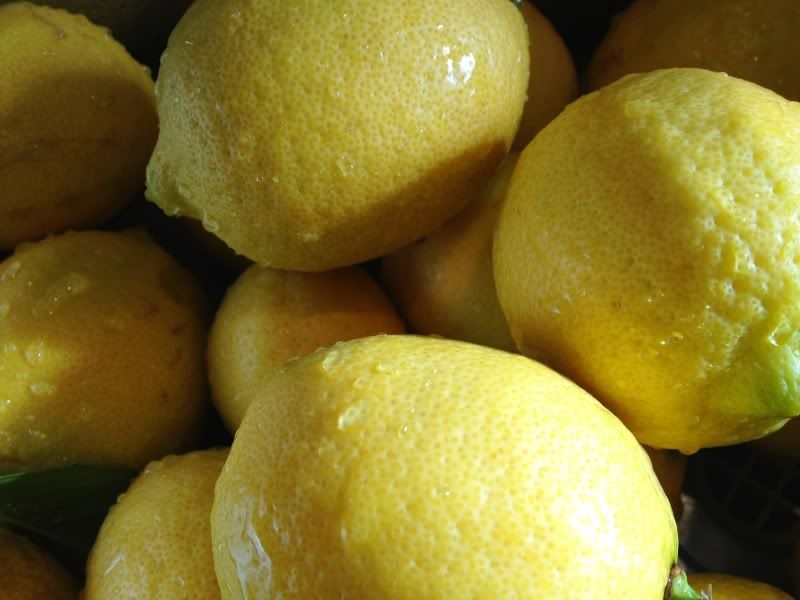 Look at the size of them!! This is one of the many HUGE ones we found. I could barely hold it in my hand! I am anticipating lots and lots of juice!!