So... I've been busy working on many many projects!
Here's a glimpse: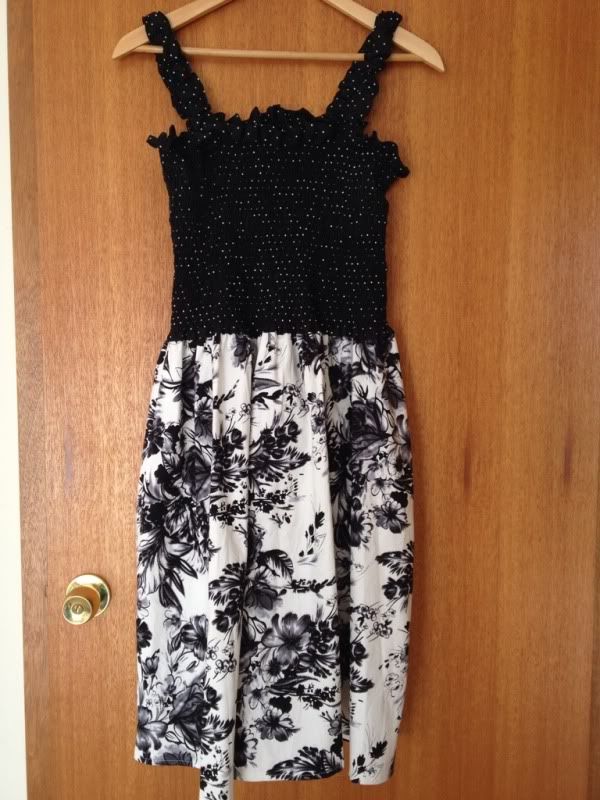 *A dress I made and designed myself - just a tad proud!*
I'm participating in Spotlight's Block of the Week with some friends. Unfortunately these are the only blocks I have done so far. I stuffed up the second one, and haven't gotten back to finishing. That's ok. I'll get them done as I can.
I'm using these colors for the BOW:
I'm also doing a project from a Better Homes and Gardens Mag, I'm loving this, because I can pick it up and mindlessly do it while watching TV.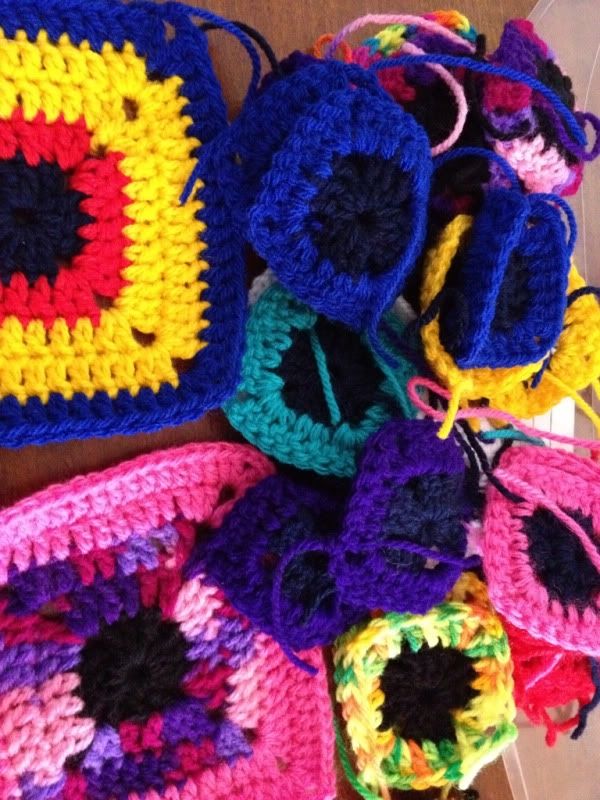 I'm using leftover bits of wool that Mum donates to me, So this is basically costing me nothing!
I've also made a start on my niece's quilt: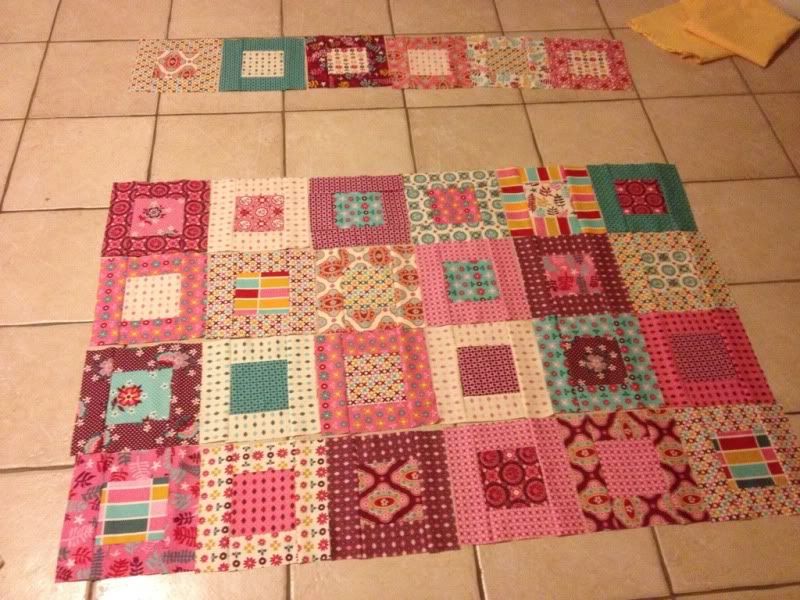 See? Lots of WIP's but barely any finishes!! :)