"On the first day of Christmas my true love gave to me....... 4 rotting teeth, 3 tummy aches, 2 heart attacks, and a type b diabetes."
Welcome to the first post of the next 24 of the annual Advent Blog-Along, hosted by the very wonderful
Car from Carrose Creations
. This is always a very fun time, so all those who love all things Christmas can be excited, motivated and thrilled with what is put up on other Christmas Crazies blogs.
As the festive season encroaches upon us, sneaking up like the Boogy Monster in the dark alley, I find myself starting to stock up on things I will need for the festive baking. I bake for gifts. I love to do it. I find it such a lovely way to give without having to think too hard about what on earth to buy them this year. But every year, I cringe as I load up what I have put in my trolley onto the conveyor belt for the checkout lady to scan and pack. "What must she think? I'm the unhealthiest person on the planet! I'm a heart attack waiting to happen. I'm a diabetic coma waiting to happen!"
Here is a sample of what was in my trolley this week: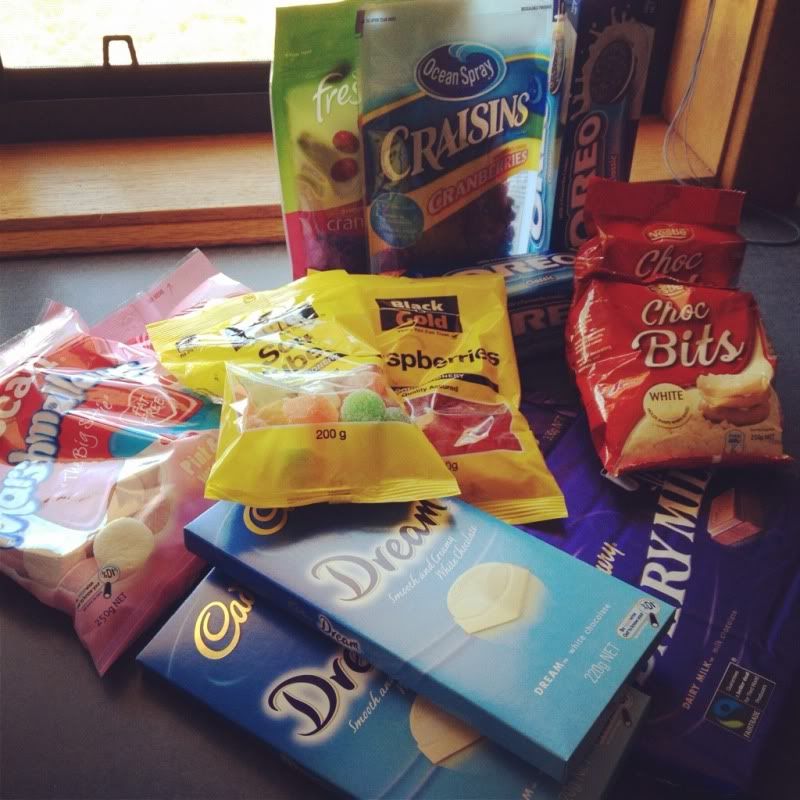 Last week I had 10 tubes of Pringles, ready for emptying so I can use the tubes. You will see why later. Next week is lots of brown sugar, jars of fruit mince and more baking goodies. Ahhhh yeah! Lots of sugary baking goodness!!
If you want to see what I am baking, check out my Christmas page up the top there and as you scroll down my list, you will see what I'm backing. I'll be taking pics of my goodies to torture and make you salivate like wild dogs over a rotting carcass... oh such imagery!! :)