So ages ago Mum gave me this top - she didn't want it, it didn't look right on her. I didn't want it either because it was too boxy and a bit to "old" for my liking. So I put it in a box to upcycle later on. Today I finally got to it. The recent warm weather has got me motivated to start sewing Mop's new spring/summer wardrobe. I want to make as much of it as possible so I don't have to buy tarty little numbers that are more suited to a tramp than a little girl. So I pulled out the unwanted top and decided to revamp it into something amazing.
I think it looks MUCH better on Mop!!!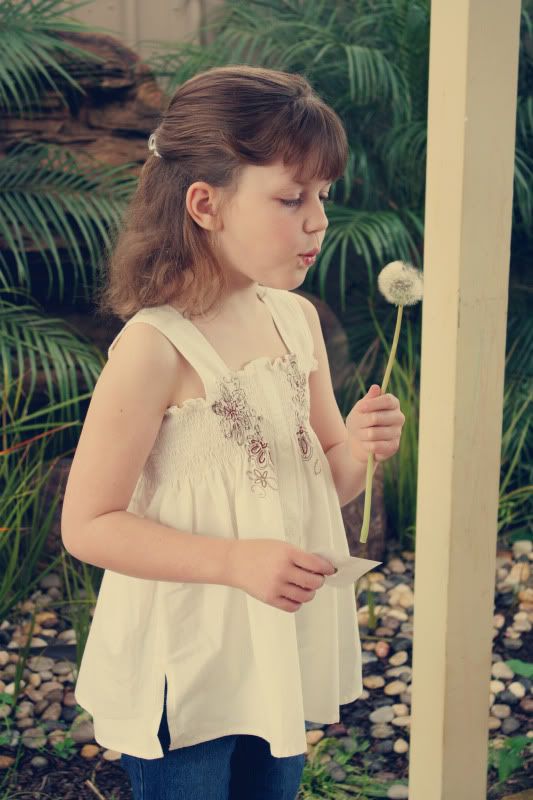 This is my first attempt as shirring, and I have to tell you.... I'm hooked. I am going to make a stack of stuff with this method. It's so easy and looks sooooo good!!!