I am a big fan of wearing my babies. I think there is nothing more wonderful! So I decided to make a baby carrier and a baby quilt for my niece for Christmas. This quilt is the first experience I had with free-motion quilting. I found it rather difficult, but I guess with practice it will get easier and better.
This is supposed to be from Milly - but since she isn't quite two yet, I think I can safetly choose a gift on her behalf. And I thought the recipient would love this!
What do you think?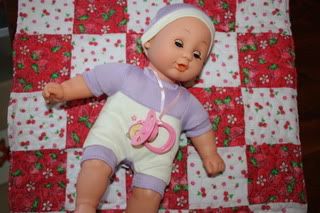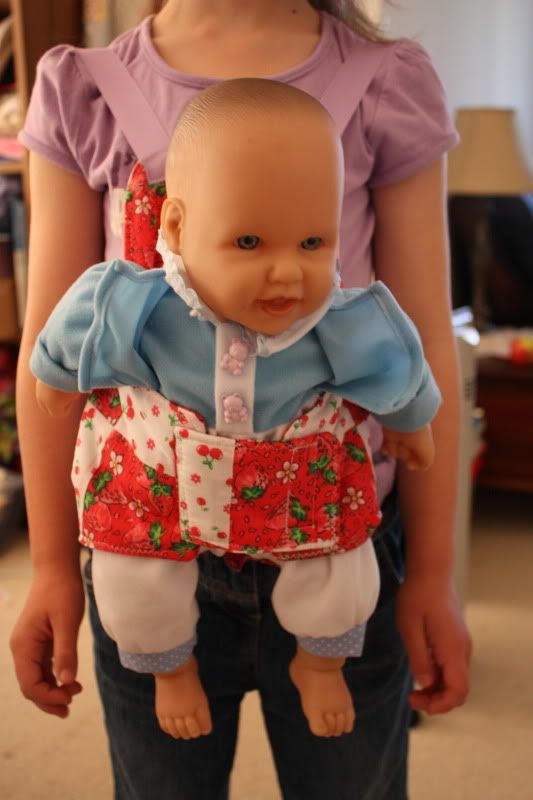 Don't mind the headless model, she is really crook and looks like death, but willingly posed for me so I could put it on my blog.
So one more thing off my challenge list!! WOOOHOO!!