Not exactly a craft, but I thought I would put it in anyway.
This is our Christmas tree.
This is without the flash so it looks a bit blurry - shakey hands. (Stupid asthma medications!)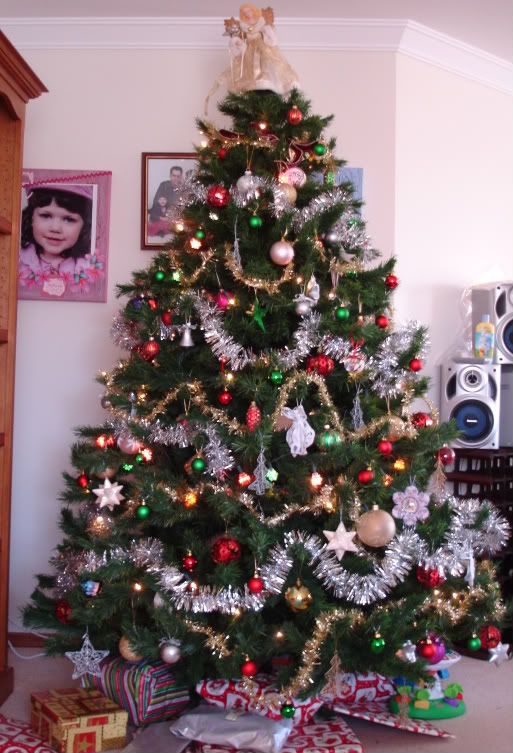 And this is a little arrangement I made for the coffee table.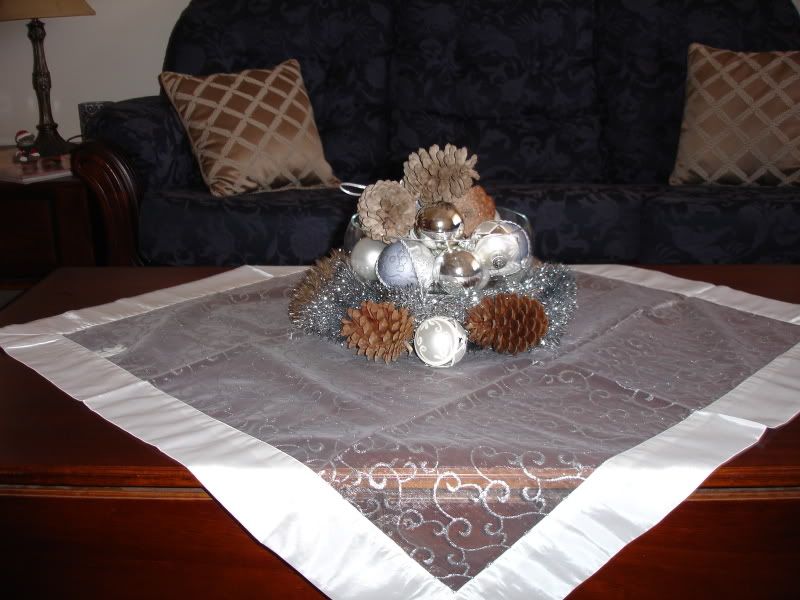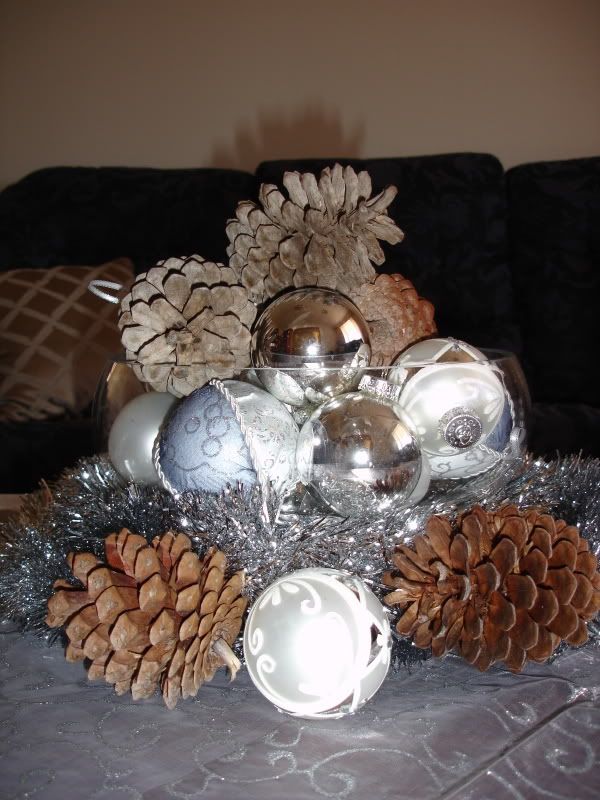 Now to get on with the presents!